Leading the Future of Animal Welfare
This is my personal blog where I share about my experiences in animal welfare, the people I meet and what I am learning. I hope you will join the conversation.

---
Gary Weitzman, DVM, is the president of San Diego Humane Society, one of San Diego's oldest non-profit organizations. He joined San Diego Humane Society in May 2012 and has nearly 30 years of animal welfare experience. As a licensed veterinarian and seasoned animal welfare expert, Gary has made it his mission to make San Diego a model city by inspiring compassion to create a more humane world. This lofty aspiration requires focus on important topics that impact animal welfare and that make a difference in our animal-loving community.
Prior to joining San Diego Humane Society, Weitzman served as medical director, and then president of the Washington Animal Rescue League. Weitzman also served in the U.S. Air Force and owned an animal hospital in Burlingame, California. He earned a double B.A. in biology and English from Colby College, a master's degree in international public health from Boston University and his DVM from Tufts Cummings School of Veterinary Medicine.
He is a Certified Animal Welfare Administrator and currently serves as immediate past chair of the Board of the Society of Animal Welfare Administrators. He also serves on the board of Mama's Kitchen, a San Diego nonprofit committed to providing food for people with chronic illnesses.
Weitzman was co-host of The Animal House, a nationally distributed weekly program on public radio that explored the latest in animal science, pet health, and behavior and wildlife conservation. He has authored four books published by National Geographic: "Everything Dogs," "How to Speak Dog," "How to Speak Cat" and "The Complete Guide to Pet Health, Behavior, and Happiness." All of these books serve as tools to pet owners to enhance their relationship and take better care of their pets. A portion of the proceeds from his books benefit San Diego Humane Society.
---
Out of Harm's Way
Recent Posts | See all
Featured Stories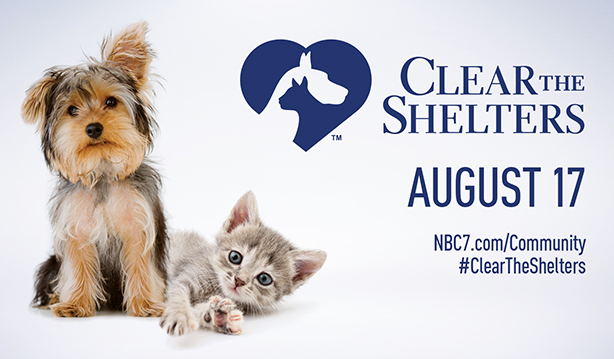 News Releases
Become an Insider

Join Gary's community to access exclusive content, join the conversation and subscribe to your favorite topics.

Sign Up