Beau Archer
Vice President of Animal Welfare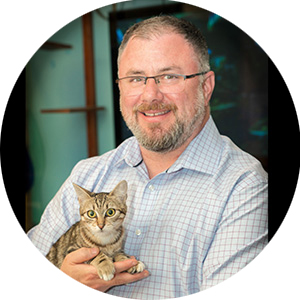 AT THE FOREFRONT OF ANIMAL CARE AND SAVING LIVES WITH STRATEGIC SOLUTIONS
Beau Archer is the vice president for animal welfare for San Diego Humane Society. With an extensive background leading shelter operations and an impressive track record fighting for animals, Archer embodies the culture of care and compassion for which San Diego Humane Society stands.
Archer was most recently at the Humane Rescue Alliance in Washington, D.C., where he served as vice president of strategic operations. During his tenure there, he oversaw shelter operations, staff training and development, facilities, information technology, and purchasing and retail. Archer helped with the merger of the Washington Humane Society and Washington Animal Rescue League as it became the Humane Rescue Alliance. Before that, Archer worked for The Humane Society of the United States both in the companion animals department and on its puppy mills campaign.
Archer has a Bachelor's degree in Environmental Studies from Vassar College in Poughkeepsie, NY and he is a Certified Animal Welfare Administrator (CAWA), an accreditation from the professional association for animal welfare leaders, the Association for Animal Welfare ADvancement. He lives in North Park with his wife, daughter, one dog and three cats.