Jade is a sweet, shy beauty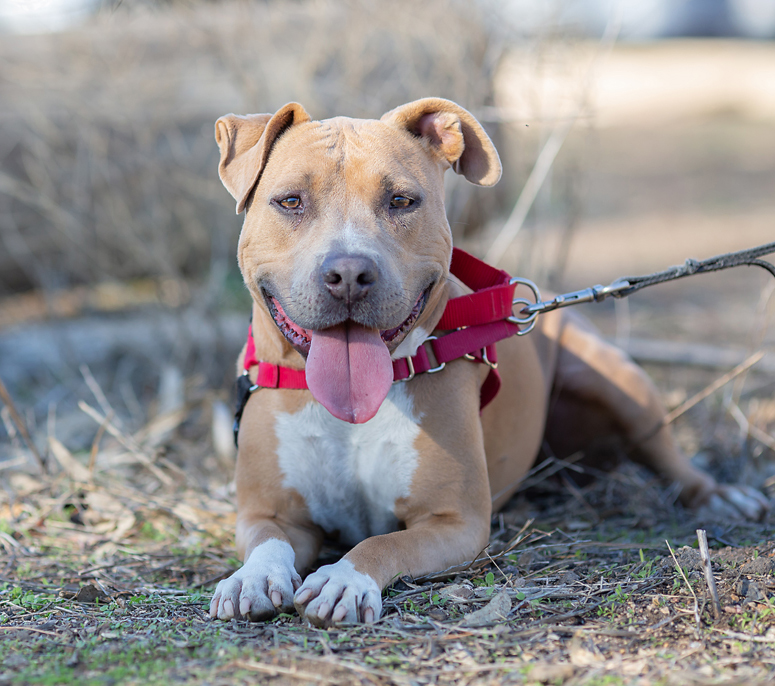 Animal ID:
364966
Breed:
American Staffordshire Terrier
Age:
3 years old
Adoption fee:
$48
Jade's Bio
Jade is a 3-year-old beauty who is very stressed in the shelter environment. Because of this, we have her housed in a non-public area to help reduce some of her anxiety. Although we do our best to keep Jade calm and happy, we cannot wait for this shy lady to have a stable home of her own where she can feel safe and secure and not be quite so overstimulated. New people and environments can be a little scary for this sensitive doggy, and we ask that her new family continue to work with her to help her become more comfortable and reduce her stress through positive reinforcement training and plenty of enrichment.
We believe that Jade would be most happy as an only dog, since her behavior in our care suggests that other dogs are rather stressful for her. On walks, she can feel threatened by other dogs in the vicinity and will react by barking. Our trainers will be happy to go over methods to help with this behavior, including walking her on a Gentle Leader or a Sensation Harness.
While off-leash interactions with other dogs (e.g. dog parks) are not advised, Jade would love to be your adventure buddy and has plenty of energy to accommodate all of your hiking and outdoor desires!
This beautiful gem is ready to shine! So, what do you say? Do you have room in your heart and your home for sweet Jade?