Kati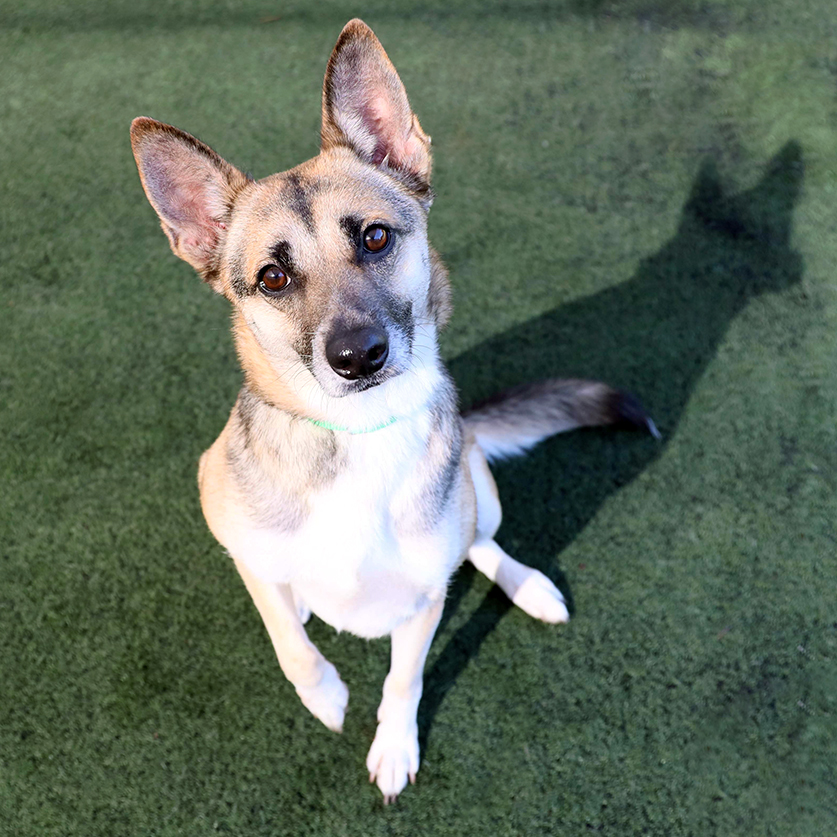 Animal ID:
640556
Breed:
German Shepherd
Age:
3 years old
Adoption fee:
$95
Kati's bio
Kati can be fearful around new people she doesn't know very well. For this reason, she is a hidden gem (residing away from public view) to help reduce her stress levels while in the shelter environment.
An ideal home for this special lady would be one with committed adopters who would continue to work with her to help her flourish. Kati is an energetic gal and would appreciate an active owner to match her energy. She is also wicked smart and she would love to do agility training, learn tricks and be given any additional enrichment that will stimulate her mentally and physically.
In addition to being a house-trained smartypants, Kati is also really entertaining – she hops while she walks! It's adorable.
Yep, she's certain to make you smile, all she needs is a chance!
Kati would like to meet everyone (including any doggie siblings) in the home before getting adopted. If you are interested meeting 3-year-old Kati, come to our Oceanside Campus today!