Sprinkle Twinkle Toes has a larger than life personality!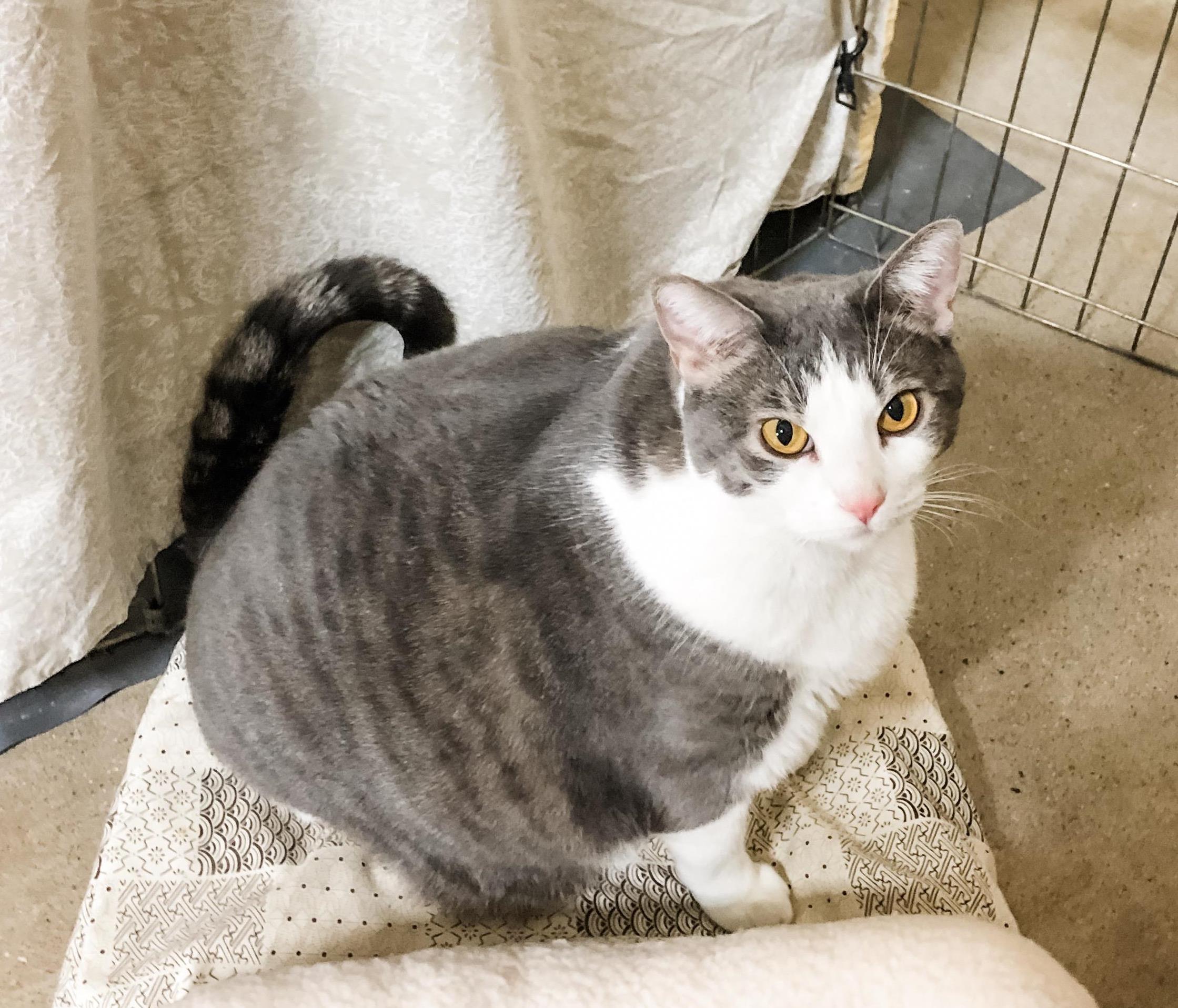 Animal ID:
575692
Breed:
Domestic Short Hair
Age:
3 years old
Adoption fee:
$25
Pet Profile
Sprinkle Twinkle Toes is a whole lotta kitty! In addition to being quite large physically (don't worry, she's on a diet), she also has a large personality to match! This 3-year-old beauty can get a little over-stimulated sometimes when being pet and would do best in a patient, cat-savvy home where her boundaries and body language are understood and respected. We also believe that an adult-only home would be best for her. Oh, and she will also need a little help in her new home losing some weight! But this pretty kitty loves to play and chase toys (she looks like quite the little huntress when she pounces on them, it's too cute!), which should help with her weight loss regimen.
Sprinkle Twinkle Toes may take a little while to warm up and adjust to her new environment, but once she does she is certain to win your heart with her affectionate, entertaining and sassy purr-sonality! Come to our Oceanside Campus and meet this special gal today!