Keaton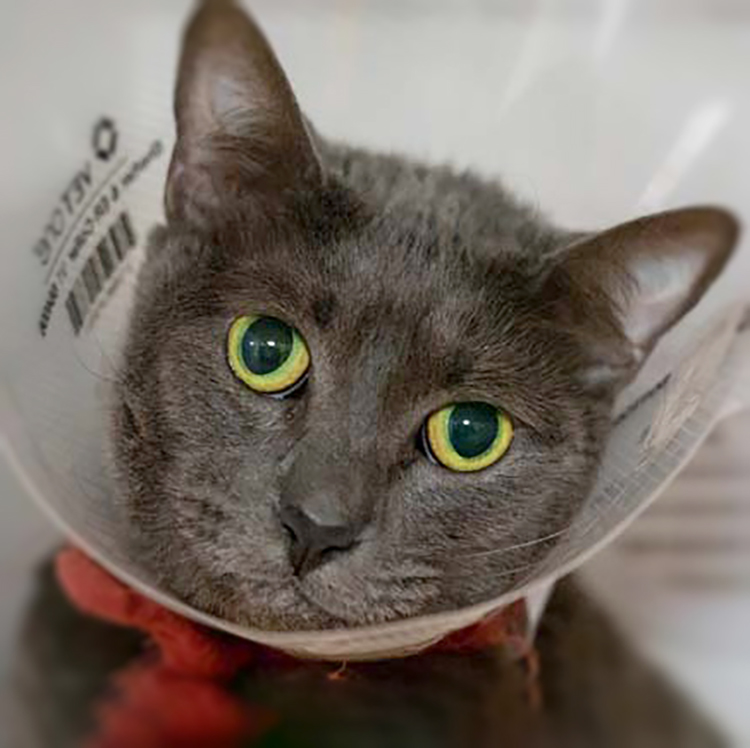 Animal ID:
709133
Breed:
Domestic Short Hair
Age:
4 years old
Adoption fee:
waived
Keaton's bio
Keaton is a sweet and sensitive boy who is looking for a loving home. This beautiful cat prefers a calm, quiet environment and doesn't care much for commotion or loud noise. For this reason he would do best in a mellow home where there isn't a lot of foot traffic. Keaton lived in a home with other animals previously but we're told he preferred to keep to himself. He'd rather spend his time soaking up all the love and attention from his human family. This gentle soul can be a bit shy when first meeting new people and he hopes that his new family will be patient with him while he adjusts to his new home.
What Keaton will need from his new family: Keaton has moderate dermatitis and chronic skin allergies; his new owner should follow up with a primary care veterinarian about his medical conditions. We recommend a monthly flea medication for this adorable guy, and Keaton should be kept as an indoor-only cat to avoid aggravating any of his skin conditions. Keaton is counting on his family to provide some extra TLC to help him live the comfortable and cozy life he deserves. Is Keaton the one for you?
We sincerely appreciate adopters that are willing to provide special homes for kitties like Keaton and we gladly waive the adoption fee.
Keaton is currently available for adoption at our San Diego Campus. Make an appointment to learn more about him today! For more information about transferring to a rescue group, please contact our Director of Rescue and Recovery, Sarah Thompson, at [email protected].