FOUR remarkable piggies!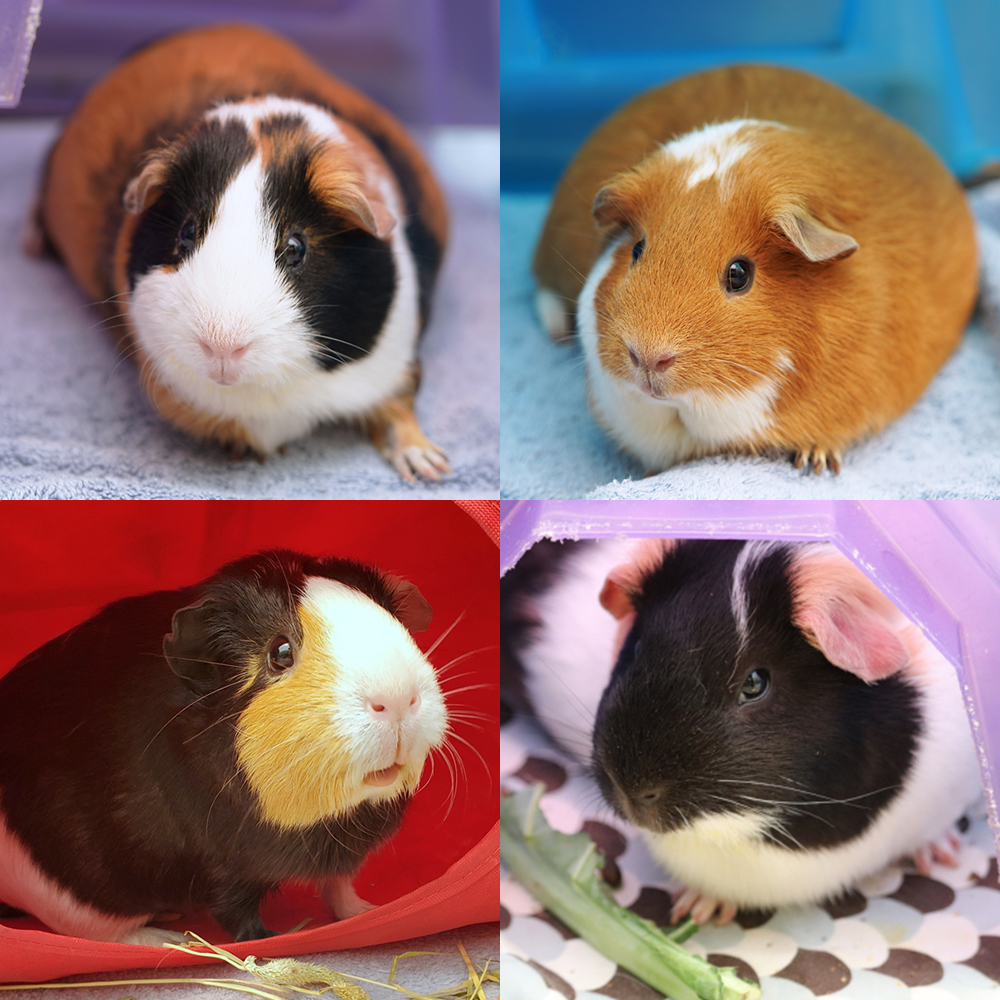 Animal ID:
676290, 676291, 676292, 676293
Penelope's bio
I'm extra special because staff member, Nicole R., has chosen me as their Employee Pick!
Staff Role: Adoption Counselor
What do you like best about picks' personalities? These four piggies are a family of three females and one neutered male. They are giant, squishy, mellow angel pigs sent straight from the heavens. Pedro and Penelope are mama and daddy. Pepper and Perla are their daughters. These pigs love each other! They have such a laid back and loving dynamic with each other! They are all confident and comfortable with being handled and they LOVE having big cardboard box houses and tunnels to explore. I would be so happy to see this family adopted together! Whoever adopts them is one lucky human. They are perfect!
What first drew you to your picks? It's rare that someone neuters a GP in order to keep them together! That piqued my interest. When I first set them up by desk I noticed that they are HUGE! They are giant squishy love potatoes. They don't squirm or squeal when you hold them. They settle right in and really seem to enjoy attention. Penelope is the biggest and squishiest! Perla is the young sassy adventurous child!
Is there something special about the way your picks look? Giant furry sweet potatoes!
What is their coolest/silliest/most unique traits? Their laid back, confident personalities! They get so excited when they can hang out in a play pen during the day. They run around exploring and sometimes they even popcorn (a hop in the air to show joy!).
Anything else that makes your pick particularly awesome? Guinea pigs are very social animals, but they are dramatic and often bicker with each other. It's rare to find a crew who get along so seamlessly. I think these piggies all truly love each other, and would benefit greatly if they can live out their lives together. ❤️