Alabama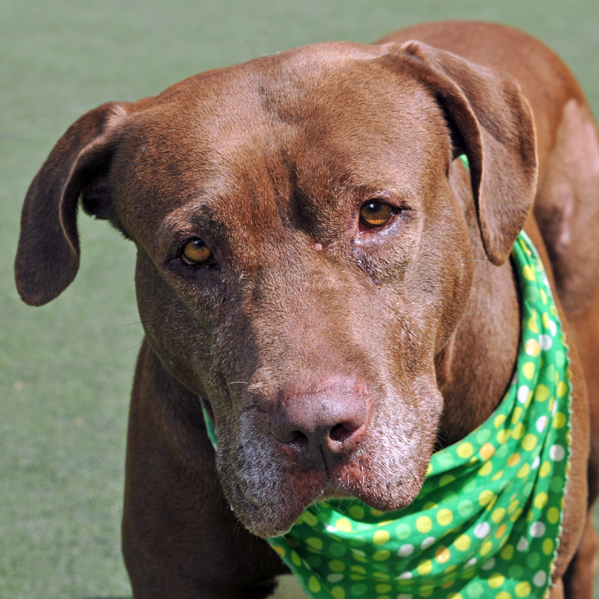 Animal ID:
570842
Age:
6 years old
Alabama's bio
I'm extra special because volunteer, Bonnie K., has chosen me as their Volunteer Pick!
Volunteer Role: Canine Companion
What do you like best about Alabama's personality? She's extremely gentle and loving and likes to go on walks and play fetch with the tennis ball.
What first drew you to your pick? Her beautiful face and look of longing for a loving home.
Is there something special about the way your pick looks? She has a beautiful red coat with white tips, blond eyebrows and a beauty mark between her gorgeous hazel brown eyes.
What is her coolest/silliest/most unique trait? She gets very excited to run after the tennis ball and dive for it!
Anything else that makes your pick particularly awesome? Alabama walks beautifully on leash, greets people around her and loves getting & giving affection.