Bolt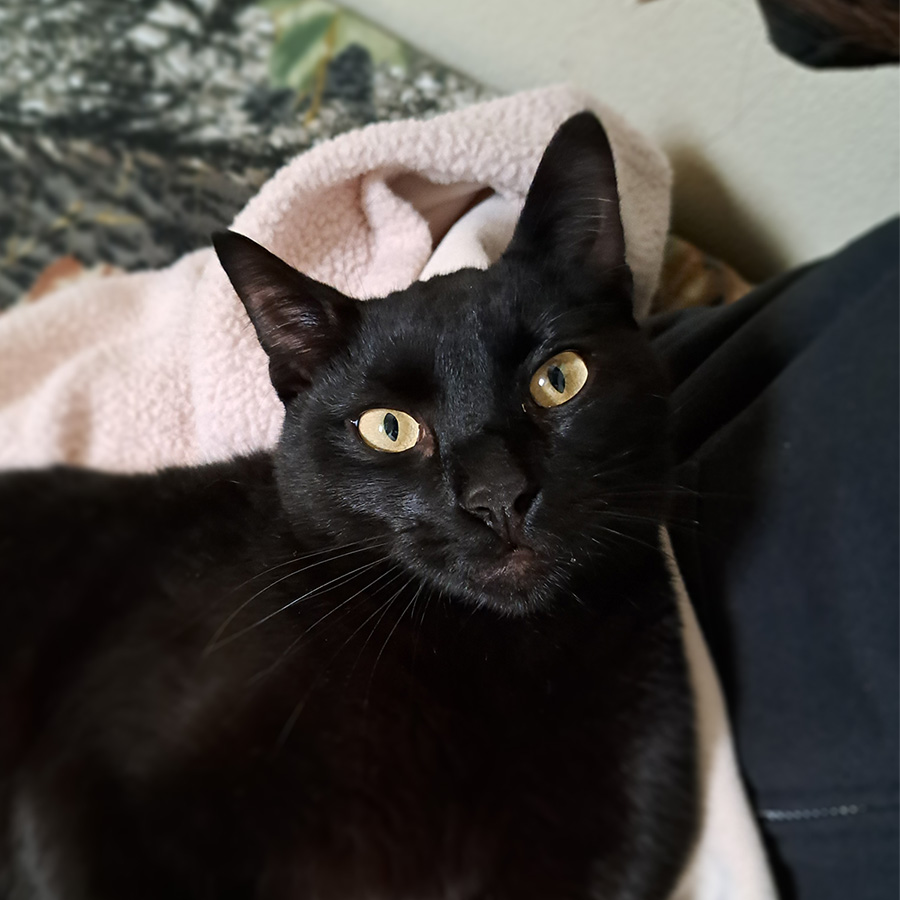 Animal ID:
850134
Breed:
Domestic Short Hair
Age:
1 year old
Adoption fee:
$65
Bolt's bio
I'm extra special because staff member, Amelia H., has chosen me as their Employee Pick!
What do you like best about Bolt's personality? Honestly, it's everything. Bolt is active, Bolt is loving, Bolt just generally enjoys your company and just wants to do what you want to do. Bolt loves having cat trees to scale, and would do amazing with little cat shelves for him to explore.
What first drew you to your pick? Bolt has FLUTD (Feline Lower Urinary Tract Disease), which is a condition our vets will gladly talk to you about before adopting. It essentially means that Bolt has some difficulty urinating appropriately, and will need some medical care going forward — whether this is a prescription diet, medication, or another form of treatment recommended by your vet. He's such a cuddly boy, but sometimes doesn't get to cuddle the way he likes because of his condition, so I've started bringing a thick blanket into his room with me, and he just loves it. He hops right on me, snuggles in, purrs deeply, and just loves the attention and affection.
Is there something special about the way your pick looks or behaves? He is such a cuddle bug. It's not common you get a cat in the shelter who will snuggle right on you and make himself as cozy as he does for as long as he does. He loves to play, adores wet food (and is on a primarily wet food diet), and is generally just one of the coolest cats I know.
What is his coolest/silliest/most unique trait? He makes the best wide eyes. It's honestly funny. When he hears something odd, he'll pop his head up like a meerkat with super wide eyes. You can't help but giggle at him. He's such a silly and cute guy.
Anything else that makes your pick super awesome? I once hung out with Bolt for an hour. He laid and napped in my lap for about forty of those minutes before deciding it was time to play. He is a cuddly little boy who just wants your affection and care, and deserves it.