Boots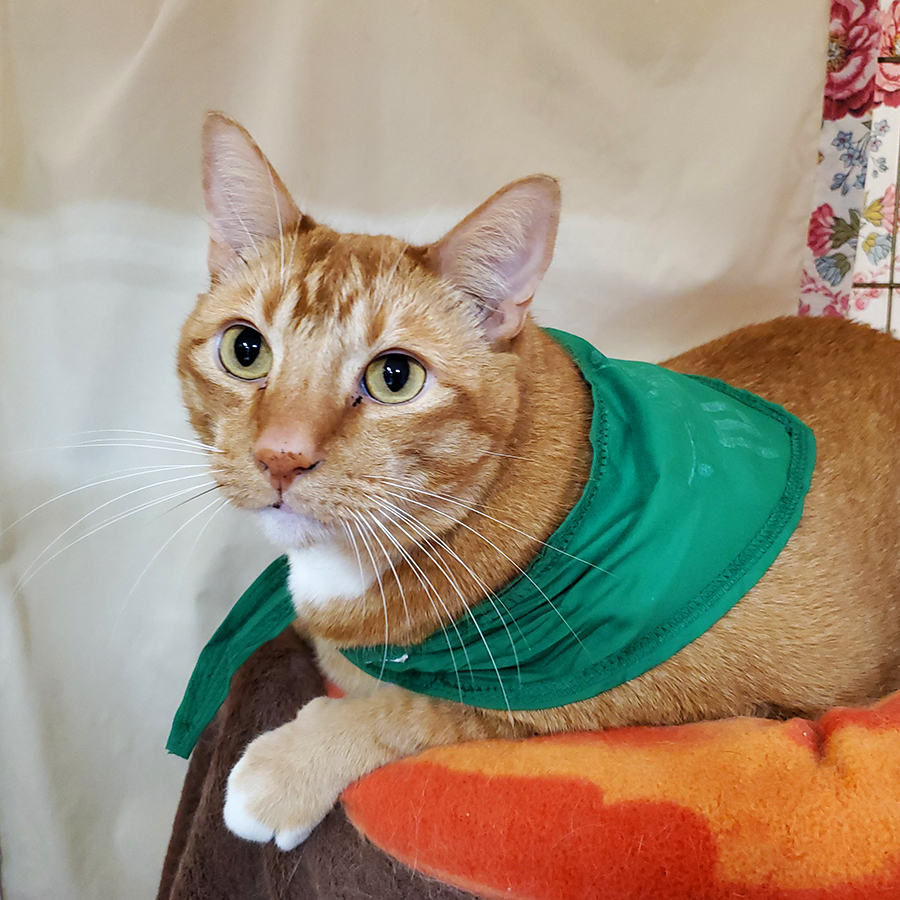 Animal ID:
629167
Breed:
Domestic Short Hair
Age:
6 years old
Adoption fee:
$65
Boots' bio
I'm extra special because staff member, Zerlina C., has chosen me as their Employee Pick!
Employee Role: Adoption Counselor
What do you like best about Boots' personality? My favorite thing about Boots is that he is affectionate without being constantly in your face demanding attention. He is perfectly content being near you and spending time with you and getting the occasional pet, but otherwise he's just content to do his own thing.
What first drew you to your pick? When Boots first came to our care he was very, very shy and shut down. These are the type of cats that have a special place in my heart because they are just so scared. The first time he leaned into a neck scratch, I knew I loved him.
Is there something special about the way your pick looks? Boots is a chonky boy and even though it is adorable, he could use some slimming down.
What is his coolest/silliest/most unique trait? Boots likes to have someone sitting next to him while he eats, and sometimes he likes to be petted while he eats. If he is in a petting mood, he will headbutt you to let you know!
Anything else that makes your pick particularly awesome? Boots is a bit shy, but he has so much love to give to a nice, quiet home. He recognizes the people that interact with him often and comes out immediately to say "hello!"