Bun Bun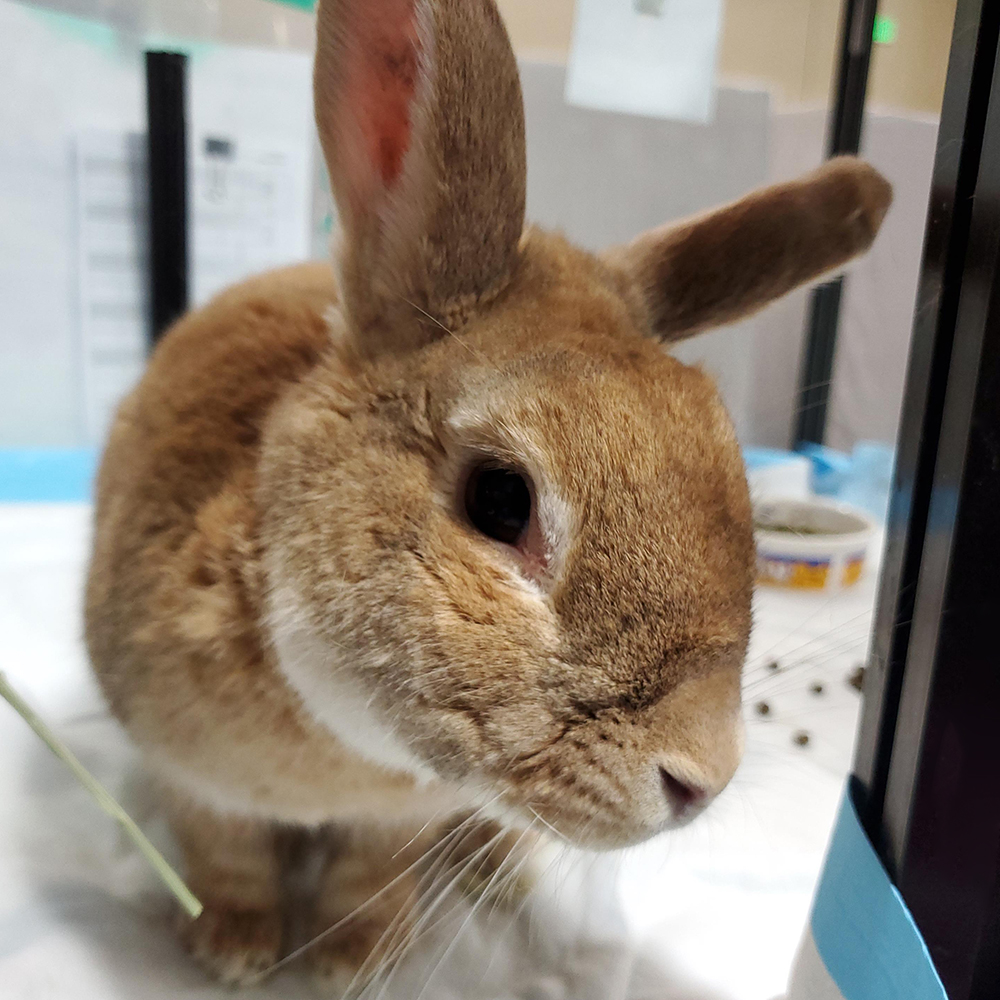 Animal ID:
639467
Age:
2 years old
Adoption fee:
$25
Bun Bun's bio
I'm extra special because staff member, Julia M., has chosen me as their Employee Pick!
Staff Role: Adoption Counselor
What first drew you to your pick? Bun Bun is a special guy because he came to us as a stray in pretty rough shape. Our medical team treated him for a parasite that is passed between rabbits, as well as ear mites and an infection. Now, he is doing so much better although he has a lingering head tilt and some imbalance.
What do you like best about Bun Bun's personality? He is a little particular about how he is handled because of the imbalance, but he really does enjoy being pet. He will lower his head and appreciates all the ear scratches.
Is there something special about the way your pick looks? Bun Bun is a pretty cool orange color, which is sure to shine with regular brushing in a home.
What is his coolest/silliest/most unique trait? He is a total foodie! He loves his fresh greens in the morning.
Anything else that makes your pick particularly awesome? Bun Bun just needs a fresh start. With some patience and affection, he'll flourish.