Camilla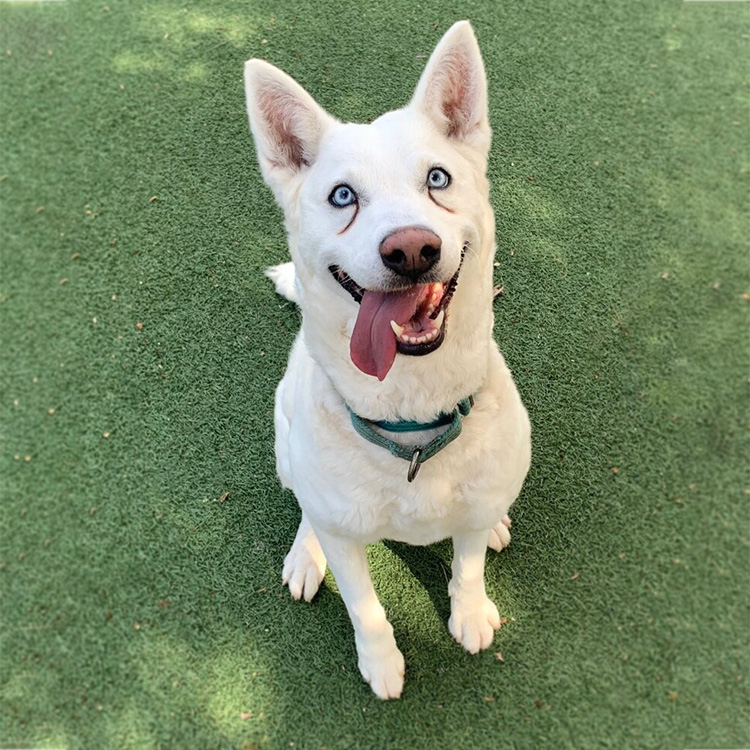 Animal ID:
231227
Breed:
Siberian Husky / Australian Cattle Dog / Blue Heeler
Age:
6 years old
Adoption fee:
$100
Camilla's bio
I'm extra special because volunteer, Dana O., has chosen me as their Volunteer Pick!
What do you like best about Camilla's personality? She is very playful and snuggly. She jumps up in the air when she sees me.
What first drew you to your pick? She is a B&T (Behavior and Training) dog so I have spent a lot of time with her helping her feel more comfortable being handled. She is totally comfortable now.
Is there something special about the way your pick looks or behaves? She is a pretty white with big blue eyes. Her coat is nothing like a Husky. It's more like a curly-coated retriever, thick and wavy.
What is her coolest/silliest/most unique trait? She puts her head upside down in my lap while she's standing. She's a contortionist.
Anything else that makes Camilla super awesome? She is super smart and learns things quickly. She is also a champion fetch player and will play as long as you let her!