Carl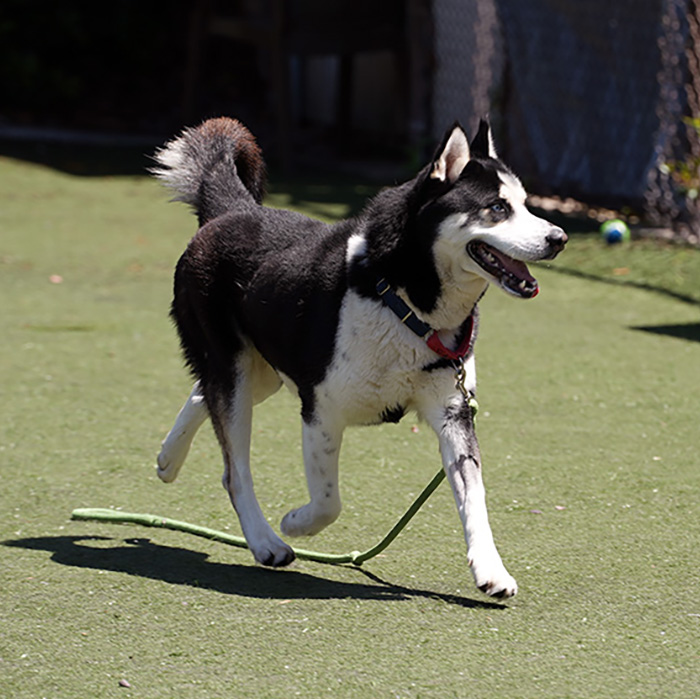 Animal ID:
803662
Breed:
Siberian Husky
Age:
2 years old
Carl's bio
I'm extra special because staff member, Amelia H., has chosen me as their Employee Pick!
What do you like best about Carl's personality? He is always ready to go. High energy, which I love! When I take him out for walks, we inevitably end of jogging for a while because he's just so excited to be out and about. Whenever I visit the front of his kennel, he gets super excited and will immediately run to the back and let me know he is ready to go!
What first drew you to your pick? Well, his name is Carl. What kind of a name is that for a dog? Plus, he's a husky, so when I heard him howling for attention, I just had to give it to him!
Is there something special about the way your pick looks or behaves? Carl loves to do zoomies in the play yards under the misters, which is a lot of fun on a hot day. Carl would do excellent with someone who is looking for an athletic dog to run them ragged; trust me, you'll run out of energy before he will!
What is his coolest/silliest/most unique trait? When he's feeling affectionate, he'll come up to me and lean into my legs or squeeze between them, and just chill and wiggle for me while receiving butt scratches. Big fan of butt scratches and enjoys petting.
Anything else that makes your pick super awesome? He does love his food and his chew toys; sometimes a little too much! He has a history of guarding his favorite chew toys and meals, so when he's eating or just hanging out chewing his toys, let him finish and come to you, and that way you'll have a happy, stress-free baby boy!