Charming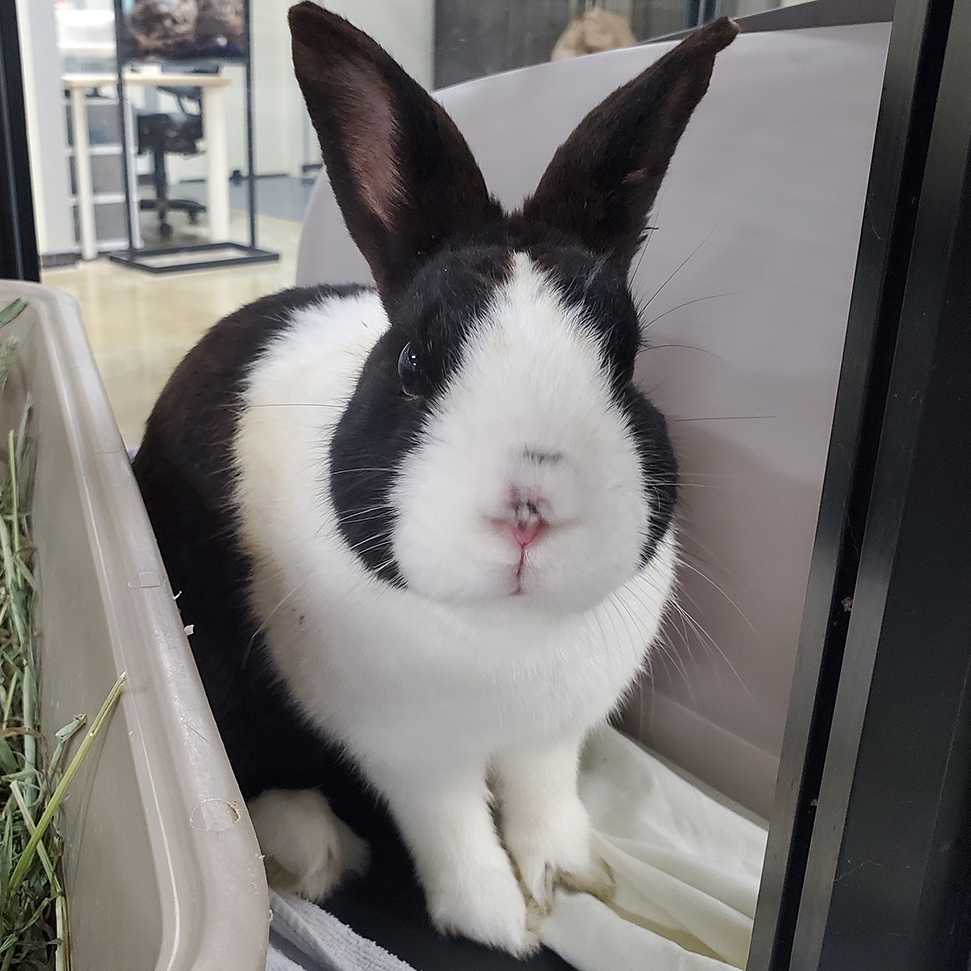 Animal ID:
715438
Breed:
Dutch Rabbit
Age:
3 years old
Adoption fee:
$30
Charming's bio
I'm extra special because staff member, Sarah T., has chosen me as their Employee Pick!
Employee Role: Animal Caregiver
What do you like best about Charming's personality? Charming's name says it all! He is a sweet, personable, lovable bunny. He loves getting chin scratches and being petted on his back.
What first drew you to your pick? His bald patch! Because of his surgery, he has the cutest patch of missing fur that is slowly growing back. It makes him look like a tough bunny, but he is such a softy inside.
Is there something special about the way your pick looks or behaves? When he sees me approach the pen, he gets super excited and runs around in circles!
What is his coolest/silliest/most unique trait? When I am petting him and suddenly stop, he nudges me with his nose to continue. It melts my heart!
Anything else that makes your pick particularly awesome? Charming loves getting kisses on his nose!