Cora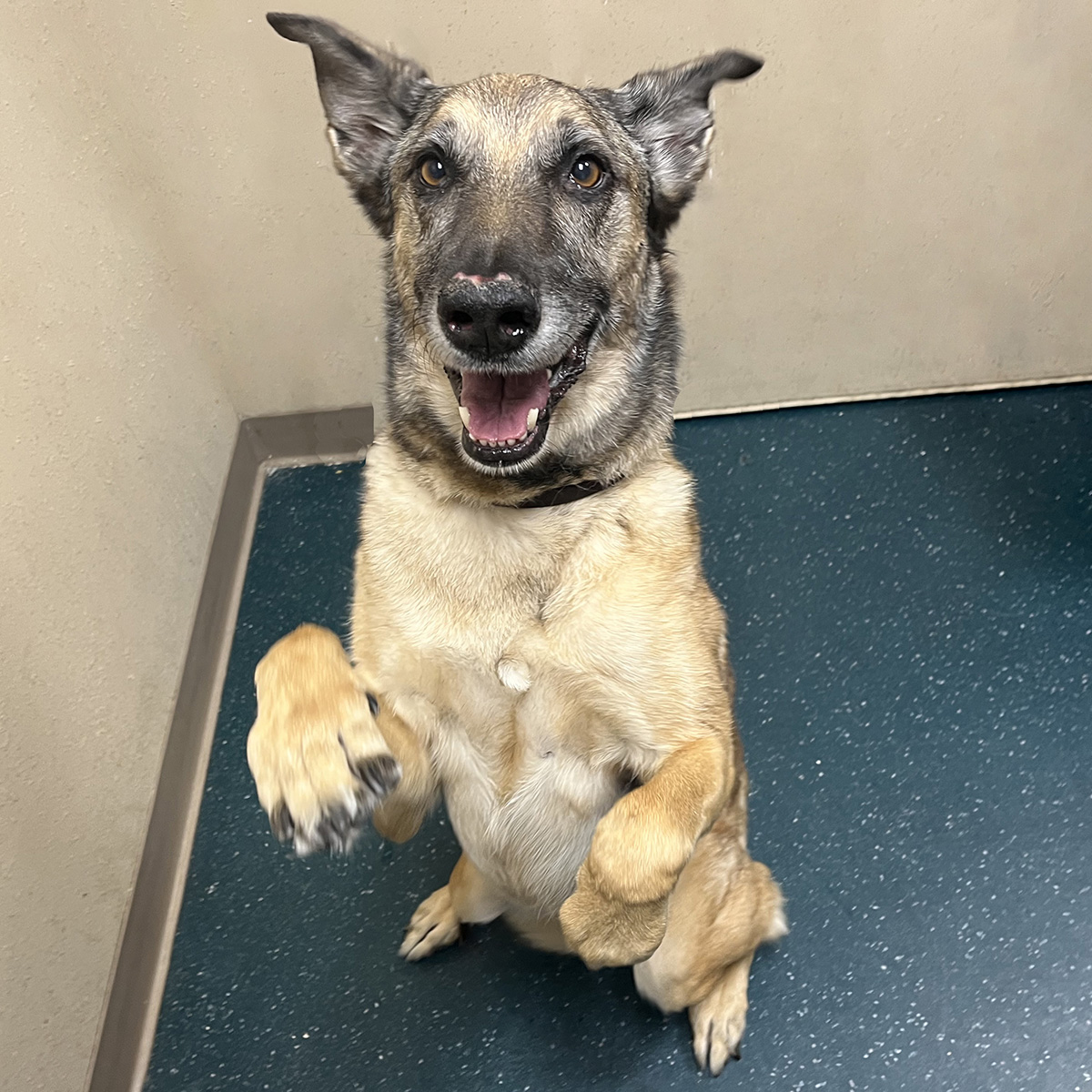 Animal ID:
873313
Breed:
Shepherd / Belgian Malinois
Age:
8 years young
Adoption fee:
$110
Cora's bio
I'm extra special because volunteer, Robert M., has chosen me as their Volunteer Pick!
What do you like best about Cora's personality? Cora is a very well-mannered, good-natured, easy-peasy pup who loves being around people!
What first drew you to your pick? Cora's unique shepherd look with a hint of Greyhound in her really makes her stands out.
Is there something special about the way your pick looks or behaves? Cora has those long, athletic legs and everyone says they show her greyhound features!
What is her coolest/silliest/most unique trait? Cora loves to play fetch with tennis balls and will sometimes trick you into thinking she won't bring the ball to you, but she does!!
Anything else that makes your pick super awesome? Cora is a very easy on-leash walker and she doesn't display reactivity to other dogs or small creatures we encounter. We are able to easily leash Cora from the kennel, and she never hesitates to come out or go back in to her kennel. She really is such a good girl!