Cora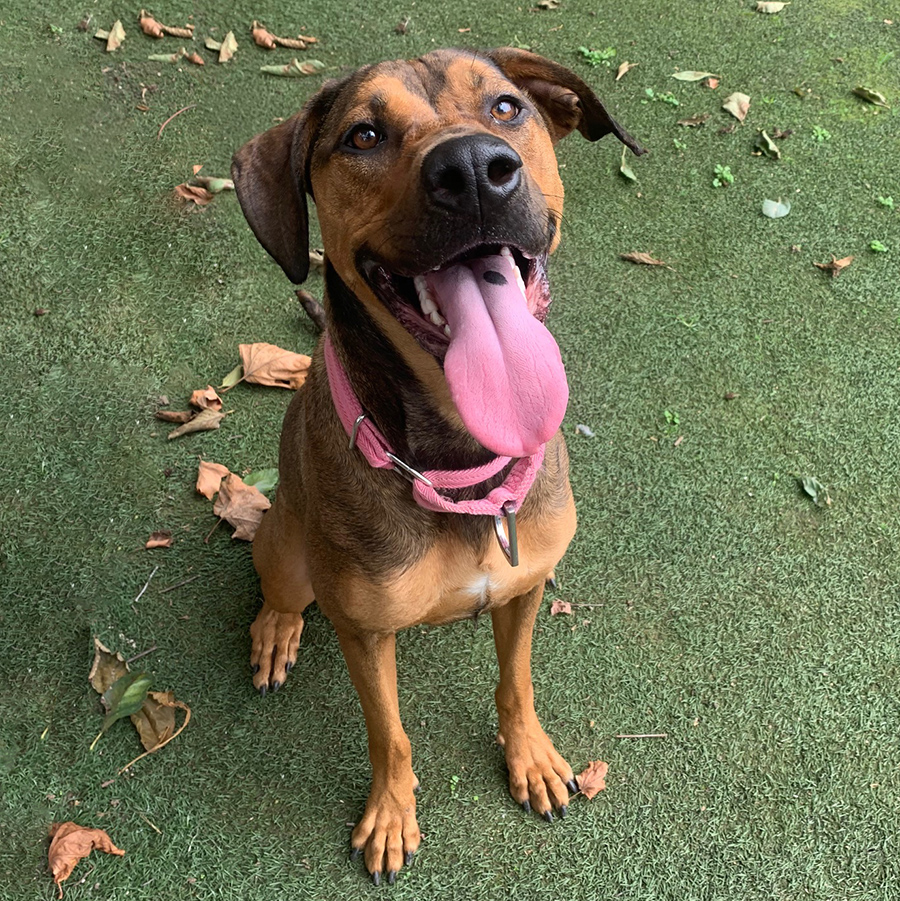 Animal ID:
688774
Breed:
Rhodesian Ridgeback mix
Age:
4 years old
Cora's bio
I'm extra special because staff member, Zerlina C., has chosen me as their Employee Pick!
Employee Role: Adoption Counselor
What do you like best about Cora's personality? Cora is a huge goof ball who always makes me laugh when she is running around with one of her toys.
What first drew you to your pick? Cora has been here for a long time and she has a lot of energy, so staff here like to take her to our large park area and give her half an hour to run around to her heart's content. One day everyone else was busy so I decided it was my turn to take her to play – and I fell in love!
Is there something special about the way your pick looks? Cora is over 80 pounds of muscle, but she makes a surprisingly good cuddle buddy when she decides it is time for attention.
What is her coolest/silliest/most unique trait? Cora loves to grab a stuffed toy and zoom around in wide open spaces. She often runs by me as if to show off, but sometimes she misjudges and runs into me at full speed sending us both toppling!
Anything else that makes your pick particularly awesome? When Cora is done running around for the moment she comes to wherever I'm at and either sits on my feet or wiggles her way between my legs to just lean on me and ask for petting and cuddles. It is absolutely adorable.