Cupcake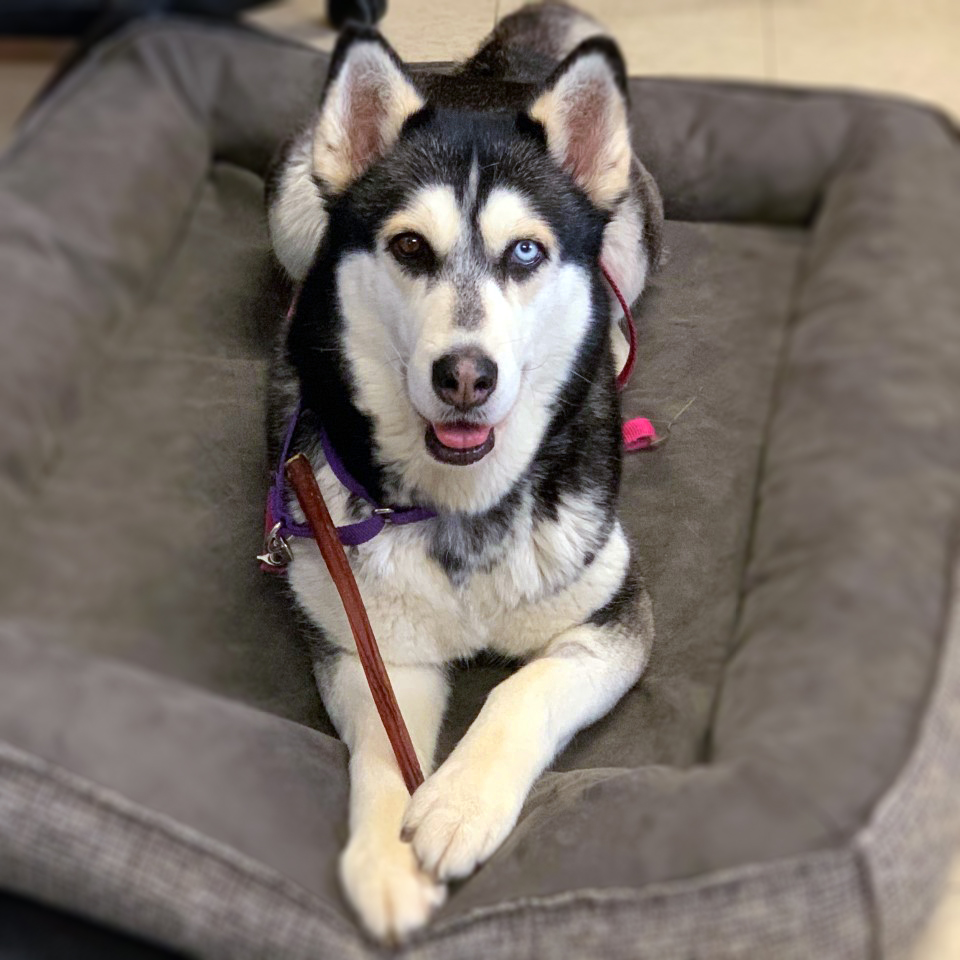 Animal ID:
726102
Breed:
Siberian Husky
Age:
5 years old
Cupcake's bio
I'm extra special because volunteer, Dana O., has chosen me as their Volunteer Pick!
Volunteer Role: B&T volunteer
What do you like best about Cupcake's personality? Cupcake is very playful once she is comfortable with you. She's a happy & talkative gal!
What first drew you to your pick? I spent a lot of time in her kennel, helping her to accept leashing since she had some sensitivities with people touching her neck. She uses a lot of Husky talk to get your attention! 😂
Is there something special about the way your pick looks? She is absolutely gorgeous and has two different colored eyes!
What is her coolest/silliest/most unique trait? She acts like a puppy when chasing toys and she really talks to you when she knows you.
Anything else that makes your pick particularly awesome? Cupcake is very mellow and she is a dream to walk on leash. She stays right with you and doesn't pull at all. She is up for hiking, playing fetch or just hanging out for pets and belly rubs. She may take a bit to warm up to new people but once she does she is silly and affectionate. She lets you know she is comfortable with you by licking your face and sitting on your feet. It's very endearing.