Demi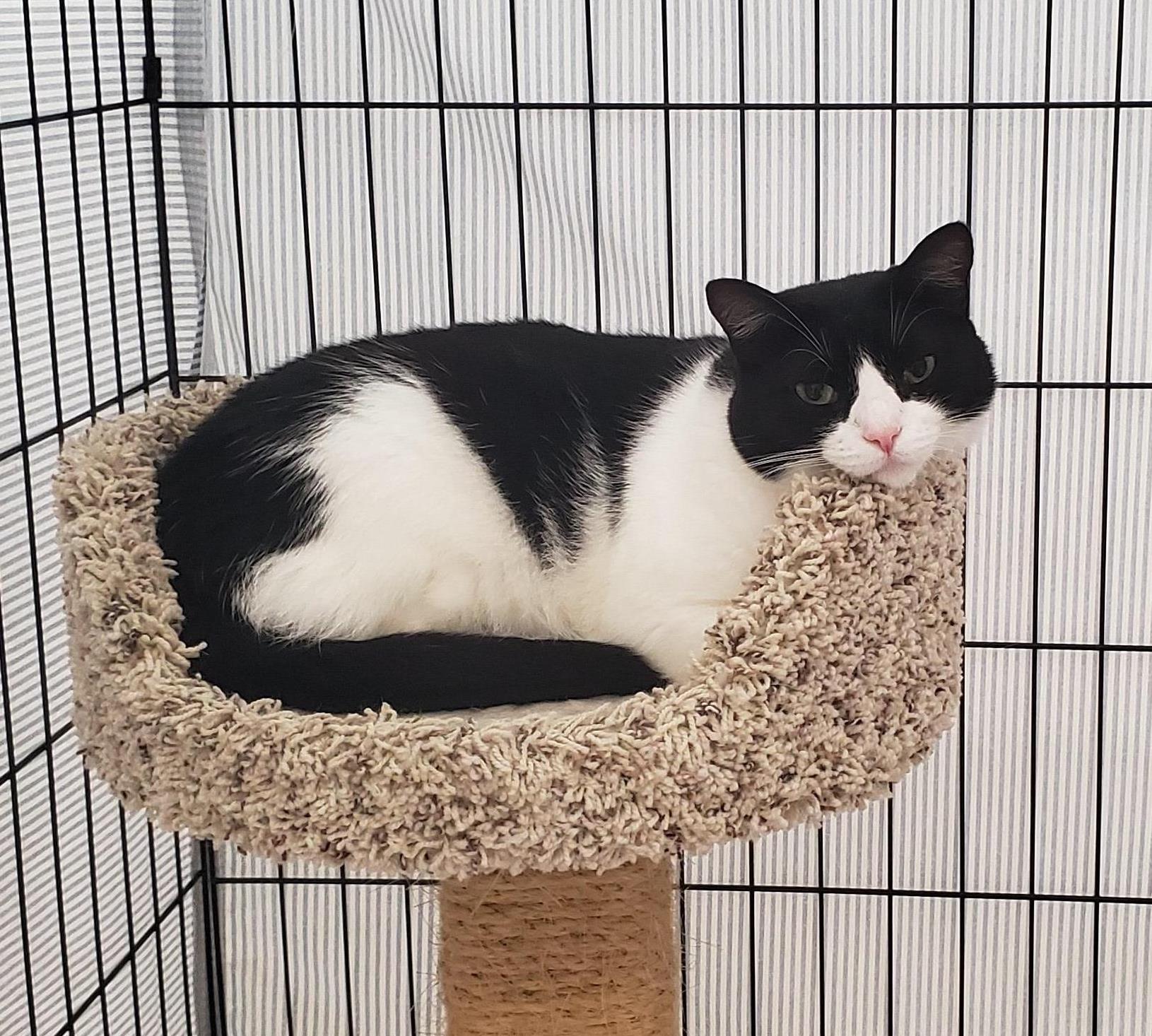 Animal ID:
615255
Breed:
Domestic Short Hair
Age:
2 years old
Adoption fee:
$25
Demi's bio
I'm extra special because staff member, Amanda V., has chosen me as their Employee Pick!
Staff Role: Adoption Counselor
What do you like best about her personality? Demi is a very talkative kitty. She will hold full conversations with you, and it's the cutest thing ever. I think she would be the perfect cat for someone who lives/works at home all day – she will keep you entertained and the house won't feel so empty with her in it!
What first drew you to your pick? Demi came in to the shelter and she was not happy about it, so it took her a little while to really come out of her shell and open up to us. Once she did though, she became a completely different cat. All she wants is attention and all of it too! She would do best as the only animal in the home; we have noticed she seems to get jealous when she sees other cats getting attention.
Is there something special about the way your pick looks? She is a white and black cat, she's pretty petite, and she has the cutest little chirps when she's trying to get your attention.
What is her coolest/silliest/most unique trait? Demi tries so hard to steal all of our attention that she has accidentally tipped over boxes and litterboxes that she was standing on, she has tipped over a small cat tree, and also almost fell in her water. All in an attempt to grab our attention from whatever we are doing, however, I don't think she knows how clumsy she is because I don't think it is her intention to tip things or fall, she is just trying so hard! Once she gets into a home where she can be the center of attention, hopefully she will not have to try so hard to grab people's attention.
Anything else that makes your pick particularly awesome? Demi is such a social, entertaining, and sweet girl. She just needs the right outlets to get attention and get energy release. She is super playful and really loves getting pet – so long as it's not on her belly!