Felix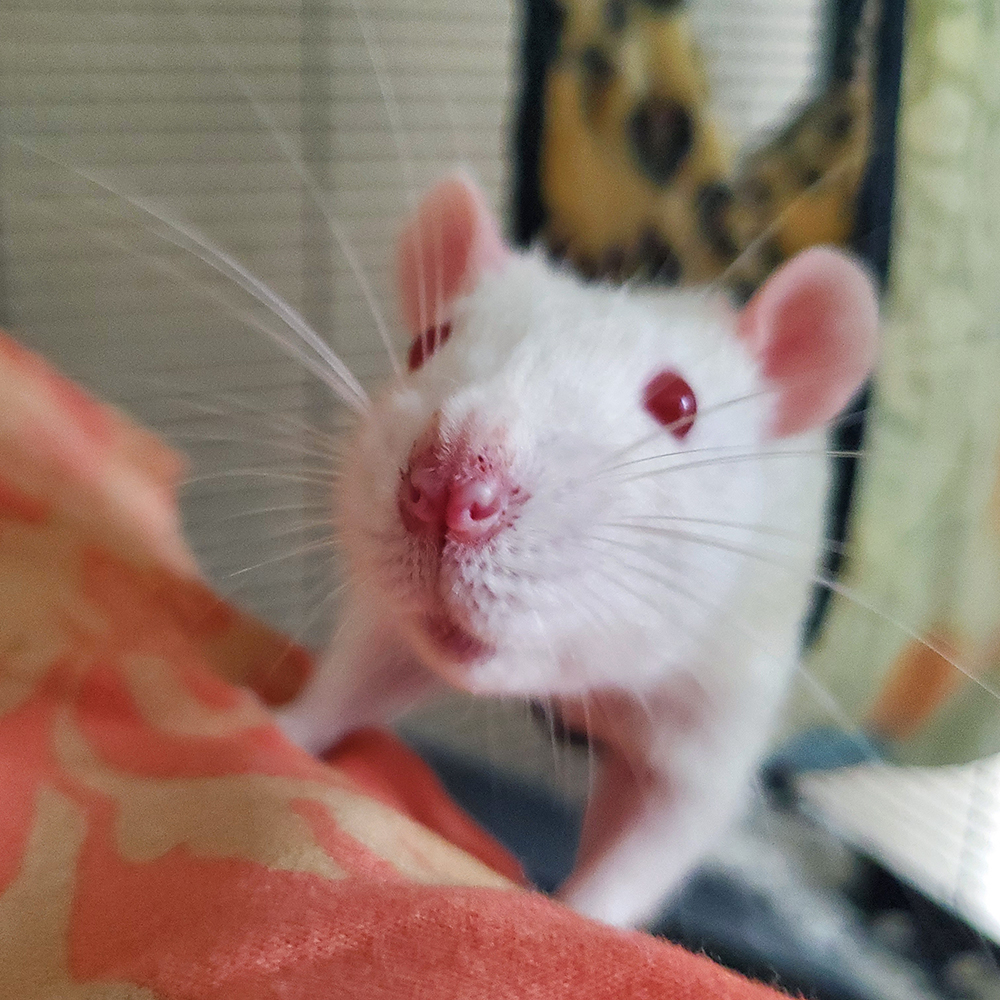 Animal ID:
736731
Breed:
Rat
Age:
9 months
Adoption fee:
$5
Felix's bio
I'm extra special because staff member, Zerlina C., has chosen me as their Employee Pick!
Employee Role: Adoption Counselor
What do you like best about Felix's personality? Felix is as easygoing as they come for rats!
What first drew you to your pick? Felix doesn't like other rats, so he needs extra human time to help him be a happy, social rat. That means lots of socialization with the staff here.
Is there something special about the way your pick looks? I use Felix to introduce guests who dislike or fear rats to a rodent that is calm, easygoing, and doesn't mind being mishandled a bit by accident. This guy has probably got more pets on his tail than on his fur, and he doesn't mind at all!
What is his coolest/silliest/most unique trait? Felix loves hanging out in my hair. Sometimes when I am working on my computer, I will let him just chill in my hood or on my shoulder with my hair down and he gives me rat kisses in my ears.
Anything else that makes your pick awesome? One of the things that makes Felix a great rat for people who live in a small space is that he WANTS to live alone! Most rats want a buddy or two and need a large cage because of it, but Felix likes the solitary life which means he doesn't need as much space. He is still a BIG boy, but his housing options are a little more feasible for someone that can't fit an entire double decker Midwest critter nation habitat in their home.