Grant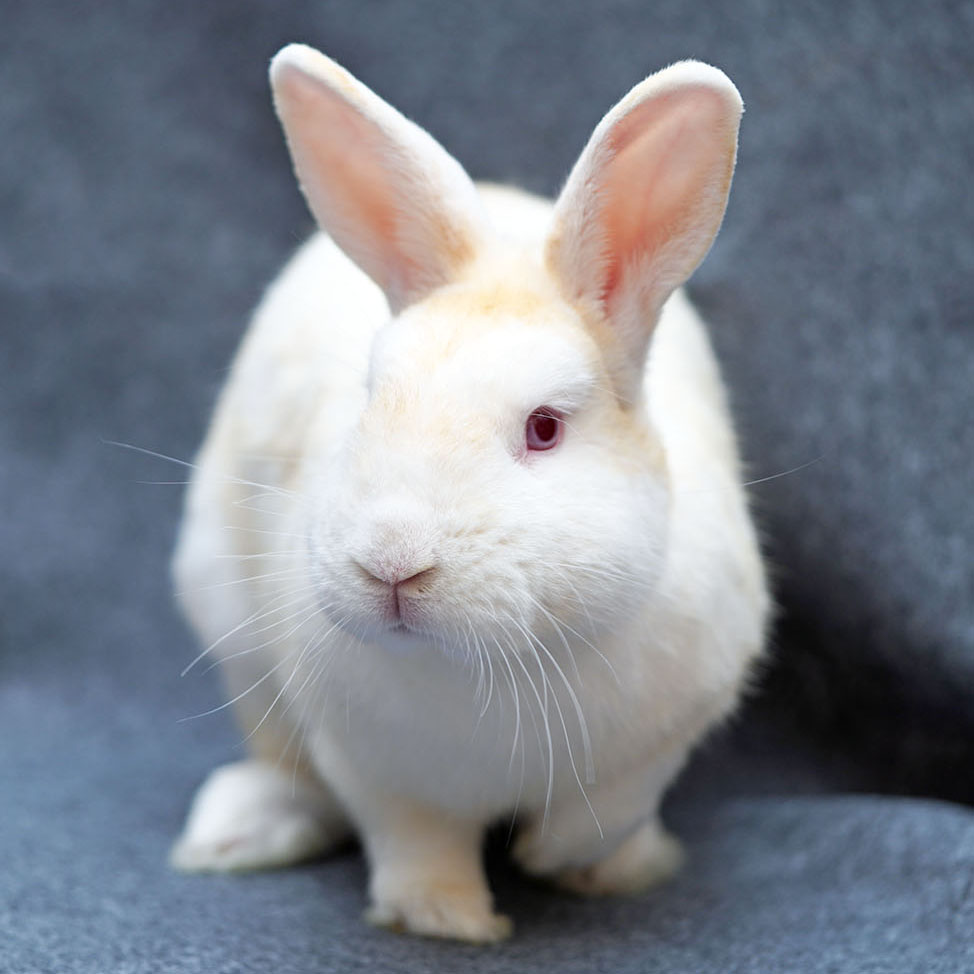 Animal ID:
721755
Breed:
Florida White
Adoption fee:
$30
Grant's bio
I'm extra special because staff member, Nicole R., has chosen me as their Employee Pick!
Employee Role: Adoption Counselor
What do you like best about Grant's personality? Grant didn't get much socialization in his previous life, so he is a shy guy. However, his curiosity/bravery usually get the better of him when he is out for floor time. Grant gets more and more comfortable with his caregivers everyday. He loves to have space to hop around and binky! Grant likes to investigate staff and volunteers when they are hanging with him in the play pen.
What first drew you to your pick? His bravery!
Is there something special about the way your pick looks? His perfectly pink nose!
What is his coolest/silliest/most unique trait? Grant is quite the model! He really knows how to strike a pose. I also adore his round cheeks!
Anything else that makes your pick particularly awesome? Grant doesn't let his past hold him back! He is determined to find "his person" and to truly open up to someone.