Hannah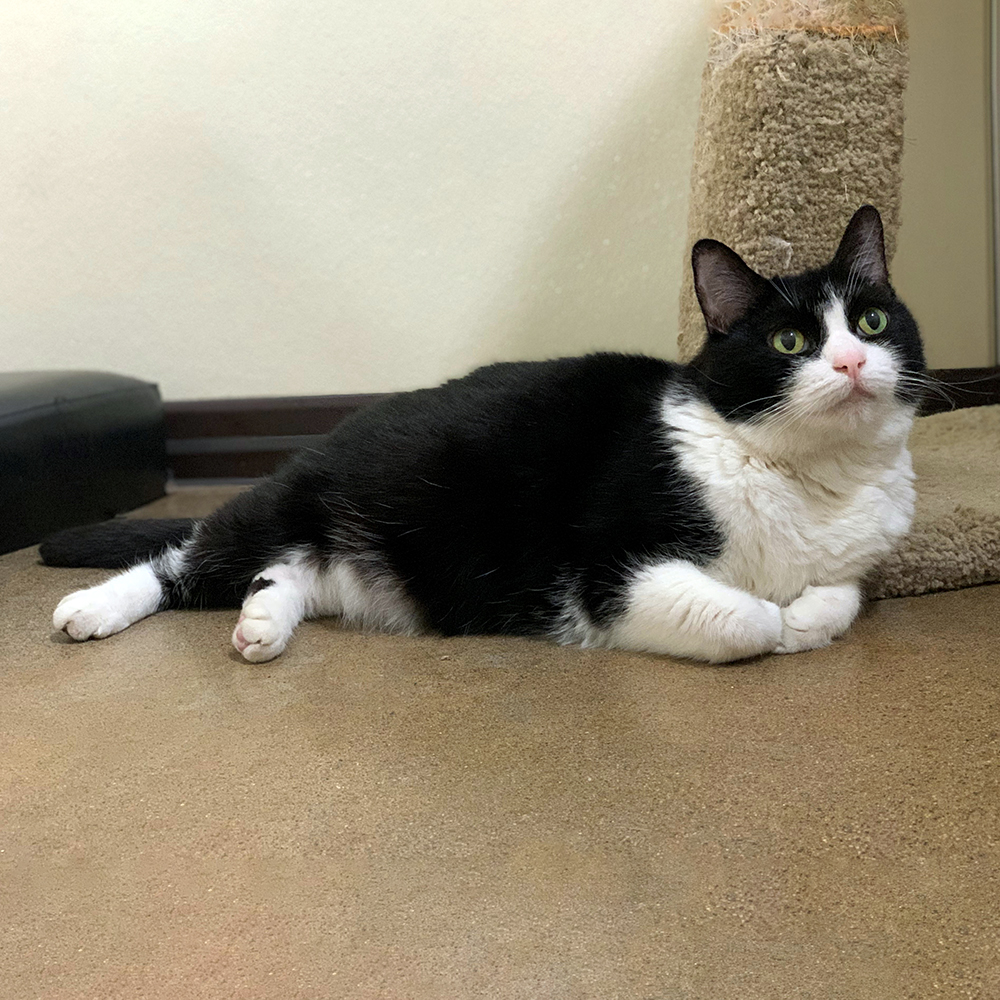 Animal ID:
669986
Breed:
Domestic Short Hair
Age:
11 years young
Adoption fee:
$30
Hannah's bio
I'm extra special because staff member, Shaylyn L., has chosen me as their Employee Pick!
Staff Role: Adoption Counselor
What do you like best about Hannah's personality? Hannah has such a strong personality. She knows what she likes and doesn't and isn't afraid to tell you about it.
What first drew you to your pick? Her sass. ;) Every time I would sit at the desk in the morning, Hannah would make sure I knew she was there. She'd meow loudly then start strutting her stuff, asking for some pets. Once she got her fill, she'd go lay down in her bed.
Is there something special about the way your pick looks? I feel like Hannah isn't quite as tall as most cats. She's a little overweight, but she doesn't let that stop her. Overall, she's an adorable tuxedo cat.
What is her coolest/silliest/most unique trait? Hannah is a pretty quirky cat. She LOVES her food (maybe a little too much). Treats are an easy way to her heart. We do have to feed her from a puzzle feeder to keep her from eating too quickly.
Anything else that makes your pick particularly awesome? Hannah has that "strong, independent, don't need a human" kind of vibe but she definitely enjoys her companionship. She enjoys her head scratches almost as much as she enjoys her treats!