Hulk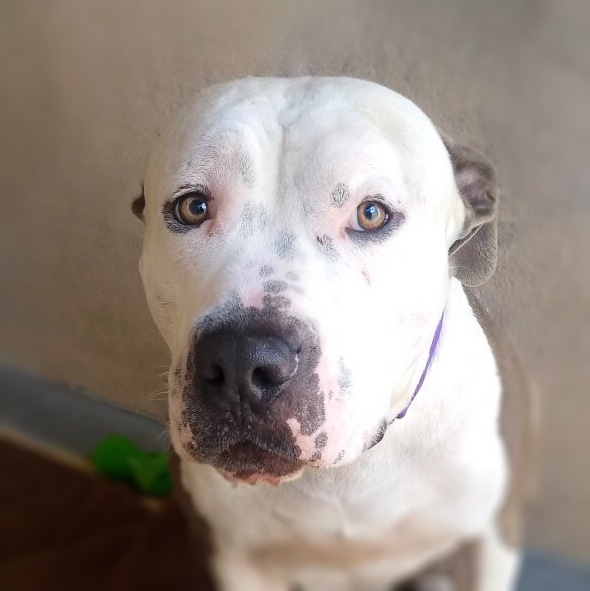 Animal ID:
795446
Breed:
American Pit Bull Terrier / Unicorn hybrid
Age:
4 years old
Adoption fee:
$100
Hulk's bio
I'm extra special because staff member, Cassandra D., has chosen me as their Employee Pick!
Employee Role: Animal Caregiver
What do you like best about Hulk's personality? Hulk is a big sweet baby that just loves attention and cuddles.
What first drew you to your pick? Hulk drew me in by how shy he was when he came in. The shy ones always tug on my heart because they are the ones that just seem like they need a friend and I want to be that for them.
Is there something special about the way your pick looks or behaves? Hulk has a ginormous head! It is absolutely his best feature.
What is his coolest/silliest/most unique trait? Once Hulk knows you, you are in his club. He will shove his big head into your lap and give you a good nuzzle and then turn around and plop down in your lap.
List anything else that makes your pick so awesome! Hulk likes to stick close by to his friends and is actually just a big baby when it comes to attention. He will play fetch but don't expect him to bring it back every time. He is also a big fan of keep away with toys so you may need to play with more than one.