Huxley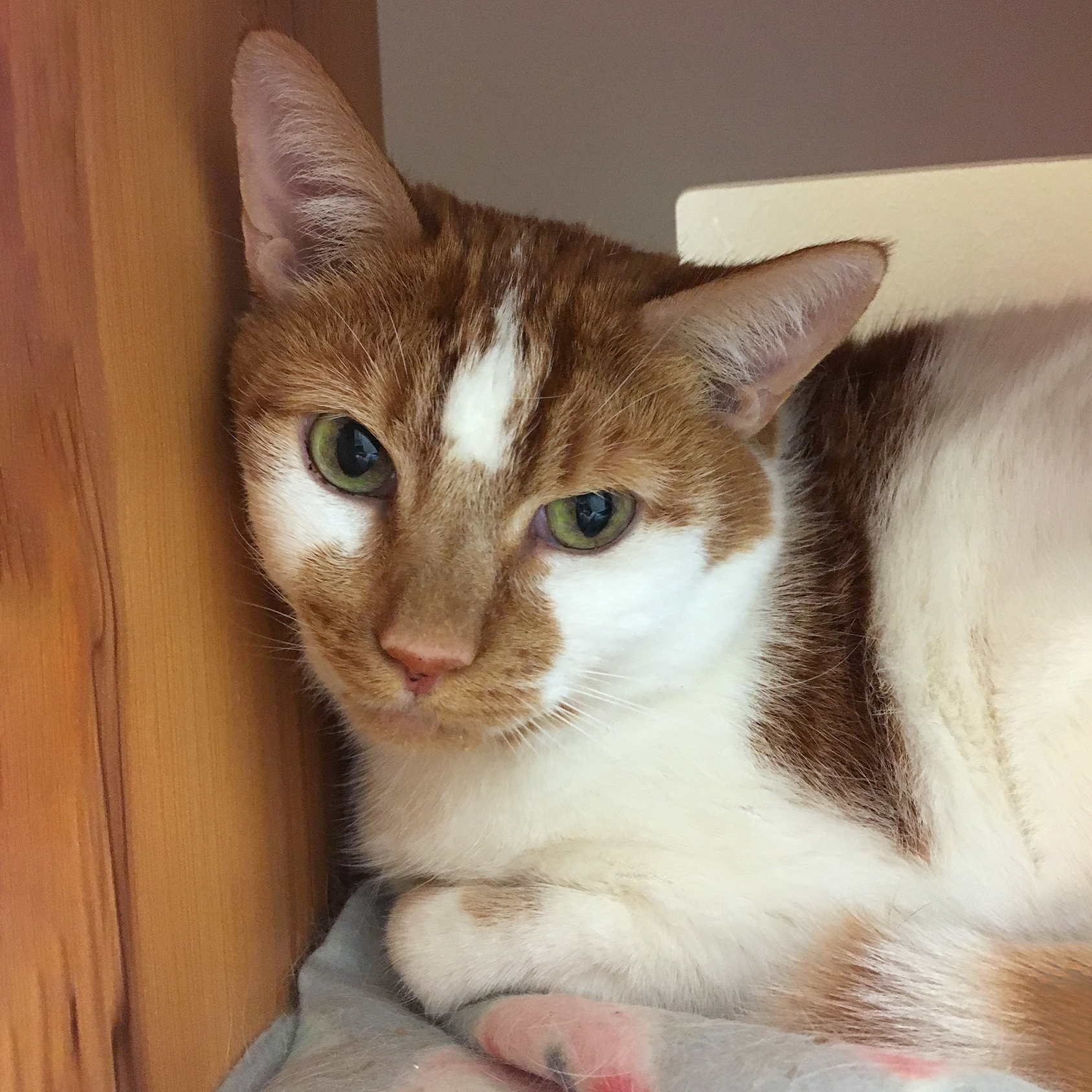 Animal ID:
197049
Breed:
Domestic Short Hair
Age:
5 years old
Adoption fee:
waived
Huxley's bio
I'm extra special because staff member, Joey T., has chosen me as their Employee Pick!
What do you like best about his personality?
Huxley is a shy little guy that finds new people and changes in his environment to be very scary. If you spend time with him though, and allow him to come out of his shell, he can be such a sweet boy. It is truly one of the most rewarding experiences when Hux finally begins to rub his head on your hand to ask for some scratches.
What first drew you to your pick?
Huxley is a special kitty. He is even a resident member of our graphic design team, as he lives in one of our graphic designer's offices.
Is there something special about the way your pick looks?
His coat is reminiscent of a superhero with a disguise! In areas where color shows through, we are able to see his true superhero identity. :)
What is your pick's coolest/silliest/most fun trait?
Huxley has been known to miscalculate his athletic abilities. At times he gets curious and would like to jump up to shelves to investigate a new hiding spot but will miss the shelf completely and casually walk away meowing and pretending as if nothing ever happened.