Jasper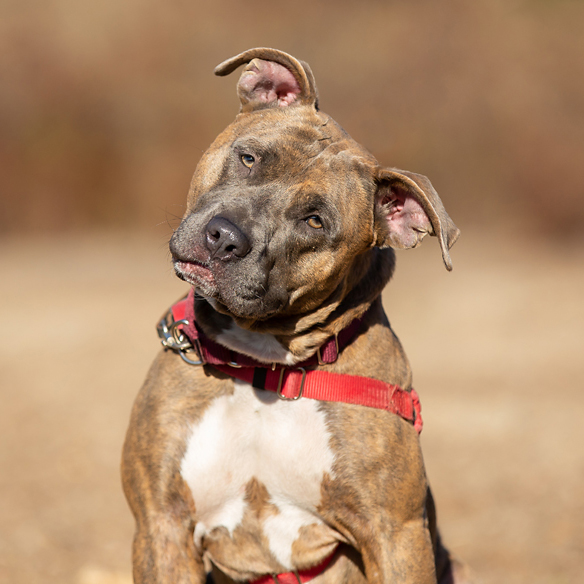 Animal ID:
562804
Age:
5 years old
Jasper's bio
I'm extra special because volunteer, Jamie S. and Patty M., has chosen me as their Volunteer Pick!
What do you like best about your pick's personality?
Jamie: "His adorable face and his desire to please you."
Patty: "He's smart, has a great personality and loves long walks, treats, and running through the agility course! He's also playful and loves his belly and back rubs."

What first drew you to your pick?
Jamie: "His cute face."
Patty: "Jasper's non-stop wagging tail and wiggling body, his inviting eyes and that adorable face!!!"

Is there something special about the way your pick looks?
Jamie: "He is adorable. Darker muzzle, brindle body and a head tilt when he is curious that is too cute!"
Patty: "His eyes and face."

What is your pick's coolest/silliest/most fun trait?
Jamie: "He loves the agility course and he loves playing in the rain."
Patty: "The way he cocks his head when you talk to him! Also, the way he will run the agility course and stop and wait for his treat!!"

List anything else that makes your pick so awesome:
Jamie: "Jasper is a great dog. He is very treat motivated and eager to learn. I taught him shake in a few days. He will run the agility course and stop at each station to get a treat. He would benefit from a human who is willing to teach him new things and engage his mind. Jasper has great manners, sits nicely and waits, takes treats very politely and he is housetrained."
Patty: "Jasper is a super happy, great-looking doggie and just being with him puts you in a great mood!!!!"