Jet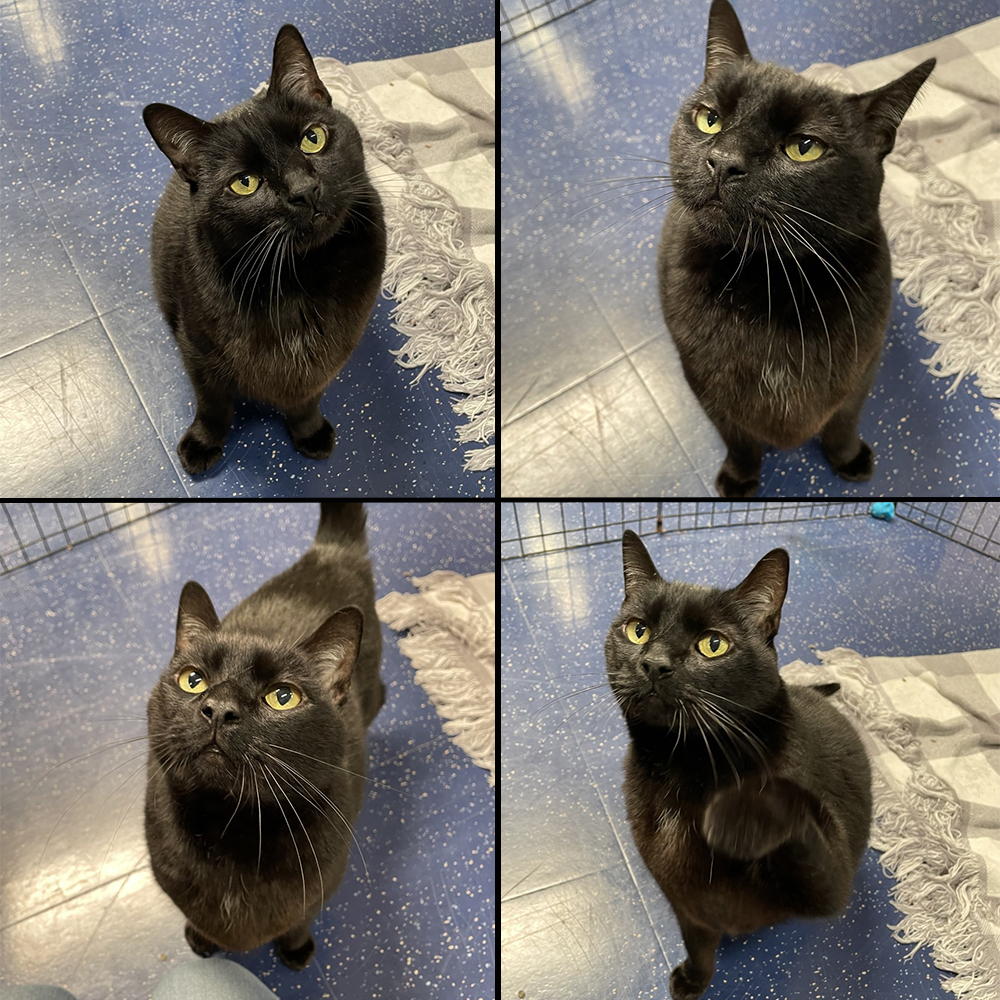 Animal ID:
718336
Breed:
Domestic Short Hair
Age:
11 years young
Adoption fee:
$30
Jet's bio
I'm extra special because staff member, Kathy G., has chosen me as their Employee Pick!
Employee Role: Adoption Counselor
What do you like best about Jet's personality? I could just go on and on, there are so many things I love about Jet's personality! I suppose if I have to pick just one thing, it would be how he really gravitates toward us humans.
What first drew you to your pick? Well, I suppose I have to admit that I am a sucker for black cats, but beyond that, Jet is always coming out of his living area and into his "catio" to let you know he's ready for some petting. He demonstrates this with his adorable strut, tail straight up and a welcoming meow.
Is there something special about the way your pick looks or behaves? Jet is a big handsome cat with gorgeous green eyes, but the kicker is how he loves to have you sit with him so he can rub all over you with his face and body while graciously soliciting some much sought-after petting, all while purring to his favorite "This feels great" tune. :)
What is his coolest/silliest/most unique trait? I recently caught Jet spinning on his side going in circles trying to catch his tail, it was hilarious!
Anything else that makes your pick particularly awesome? Jet is silly, full of adorable quirks and has more loving affection to give than most people could imagine! The adopter who brings Jet home, is going to be more than pleasantly surprised at how lucky they are to have this amazing cat as their new companion!