Kamasi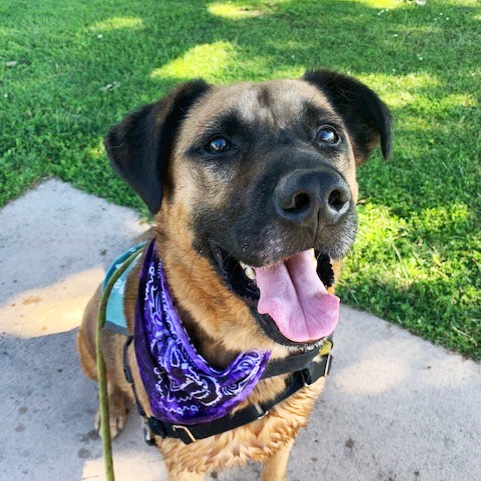 Animal ID:
720747
Breed:
German Shepherd
Age:
4 years old
Adoption fee:
$50
Kamasi's bio
I'm extra special because volunteer, Ann R., has chosen me as their Volunteer Pick!
Volunteer Role: Canine Companion/Adventurer
What do you like best about Kamasi's personality? Kamasi is up for anything! He goes for long walks on our K9 Adventures and, as far as good moods go, this guy seems to always be in one!
What first drew you to your pick? Kamasi was offered as a candidate for the K9 Adventure program and since he'd been with us quite a while, I chose him. He's such a great buddy! He's come such a long way from being dog-reactive to basically not caring about other dogs except to be interested in them. (Except for walking on the Adoption floor and reacting to barking dogs in their habitats.)
Is there something special about the way your pick looks or behaves? Kamasi smiles! His teeth are beautiful and his black ears next to his brown face make him adorable.
What is his coolest/silliest/most unique trait? Kamasi LOVES the feeling of grass on his belly so he belly-crawls for much of our adventure walks (crawls.) He is an angel in the car, settling down quickly. What a good boy!