Kate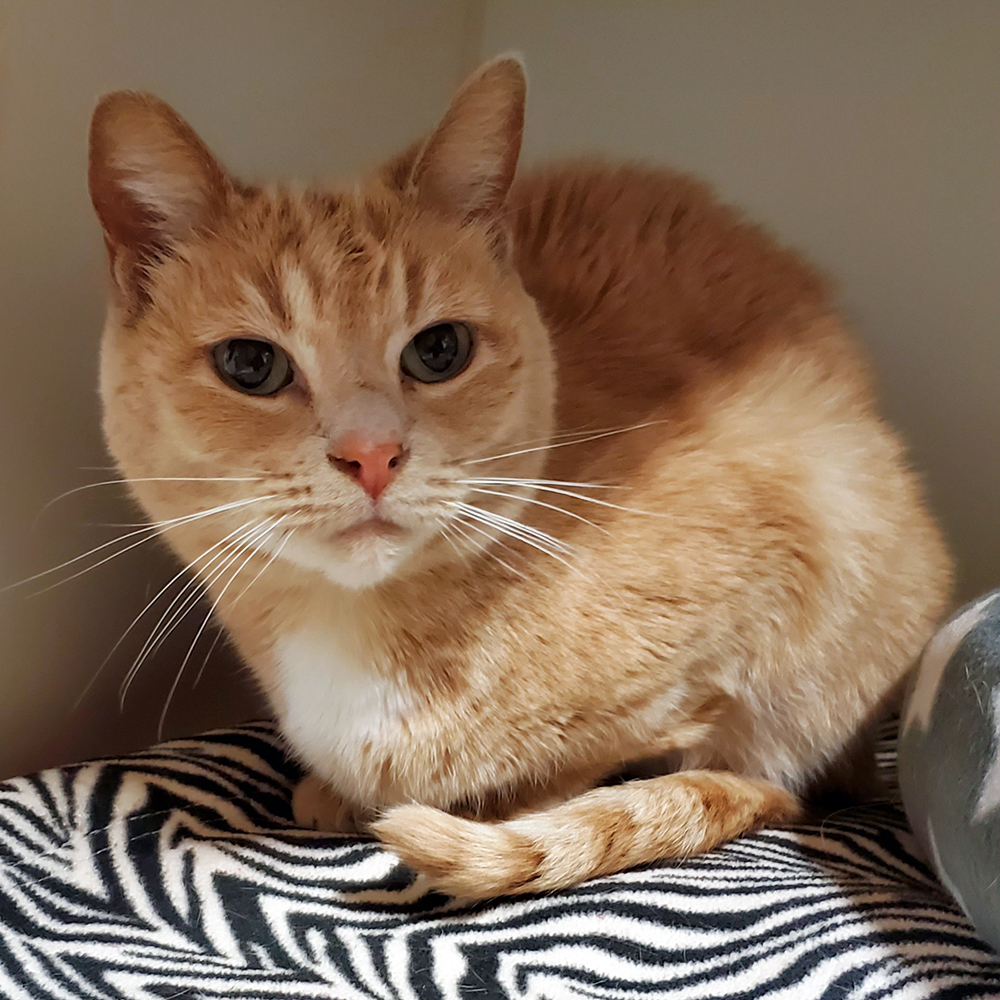 Animal ID:
712320
Breed:
Domestic Short Hair
Age:
11 years young
Adoption fee:
waived
Kate's bio
I'm extra special because staff member, Taylor G., has chosen me as their Employee Pick!
Employee Role: Humane Officer
What do you like best about Kate's personality? Kate is a carefree cat. The only thing that bothers her is when you have to move her off of your chair or laptop. She is expressive and has so much personality packed into such a small body!
What first drew you to your pick? I asked Adoptions who they thought was in need of some extra attention. They suggested Kate and it was love at first sight. She was rubbing against the x-pen and let me scratch under her chin. I knew I had to bring her over to spend some time in our office.
Is there something special about the way your pick looks or behaves? She has a beautiful color and has the cutest pink nose. I love when she sits on my desk with me. She wants to be any place that's warm so she now insists on sitting on our laptops. She's the perfect little work companion.
What is her coolest/silliest/most unique trait? Kate has a funny walk due to her hips but she still likes to do zoomies around the office. They're just not very fast zoomies but she tries. She's also the most affectionate cat. She enjoys being the center of attention and getting scratches and pets from everyone.
Anything else that makes your pick particularly awesome? Kate would thrive in a home where people are working from home. She'll sit right up on your desk and keep you company. She's brought the team so much happiness and relieves our stress after difficult calls. As much as we love her and want to keep her here, she deserves a wonderful home outside of the shelter.