Langston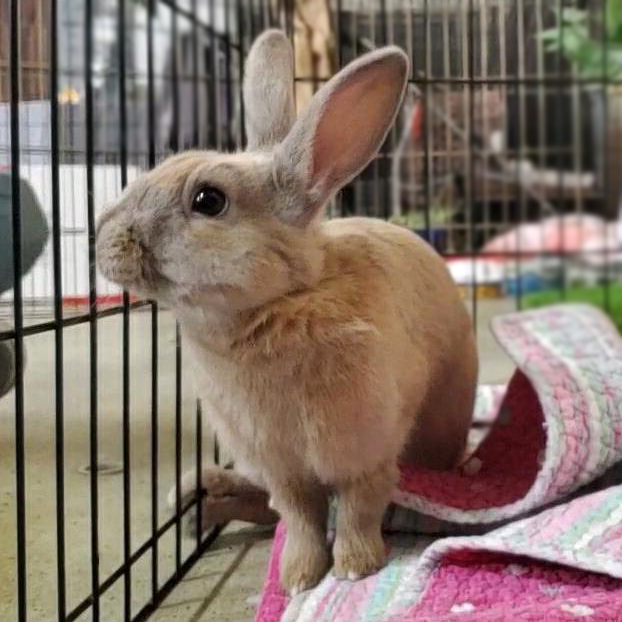 Animal ID:
706542
Age:
1 year old
Adoption fee:
$15
Langston's bio
I'm extra special because staff member, Zerlina C., has chosen me as their Employee Pick!
Employee Role: Adoption Counselor
What do you like best about Langston's personality? When Langston sees someone he recognizes approach his house, he runs over and smushes his face between the bars to ask for gentle pets and scratches on his forehead. His eyes close and you can see his whole body relax – it's so cute!
What first drew you to your pick? What first drew me to Langston were all the 'Warning' signs around his enclosure. He came to us from another campus due to some behavior issues on his part, but I always take those with a grain of salt.
Is there something special about the way your pick looks? Turns out those 'Warning' signs were right – Langston learned somewhere that biting is perfectly acceptable behavior. It isn't even aggressive biting, he will do it in the middle of asking for pets. This means he really needs a rabbit-savvy owner who can help him learn right from wrong through positive reinforcement.
What is his coolest/silliest/most unique trait? Did I mention the face smushing? Langston has learned if I tap a certain part of the cage bars, he can run over there to get pets! It is super rewarding to do these simple 'tricks' with him.
Anything else that makes your pick particularly awesome? Langston is one of those animals that is not a good match for everyone, which makes the care for him and bond gained with him all the more special. He certainly won't be content with a basic cage from the pet store – this lets an adopter have a lot of fun making an enriching home and toys for him!