Lulu is sweet & sassy!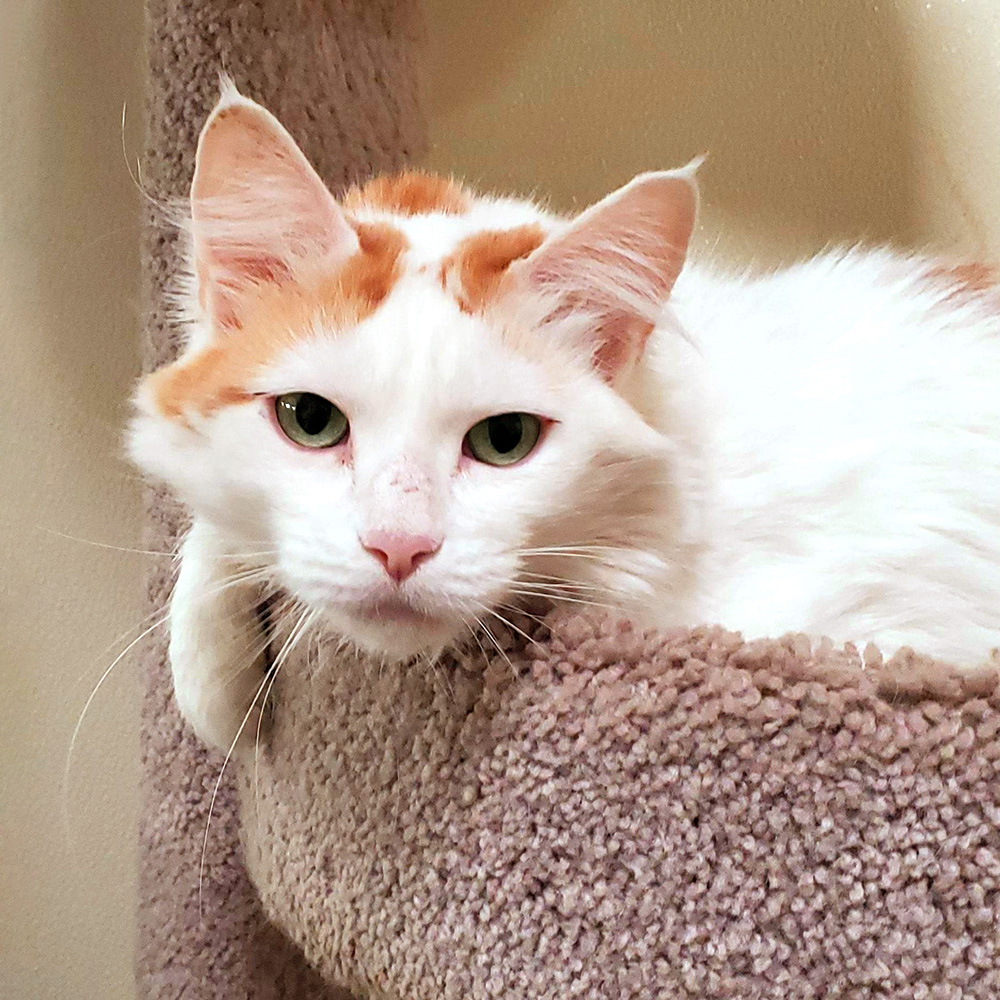 Animal ID:
587986
Lulu's bio
I'm extra special because staff member, Emily W., has chosen me as their Employee Pick!
Employee Role: Adoption Counselor

What do you like best about your pick's personality? Lulu is a great mix of sweet and sassy! She absolutely loves attention and she'll come right up to you, but she'll walk away when she's had enough (and that's your cue to leave her alone for a bit). She's a total queen and she loves to survey her land from on top of her cat tree. She needs a cat-savvy adopter, but someone will be so lucky to have her!
What first drew you to your pick? Due to her sassy behavior, she's been in our care multiple times. I've been spending a lot of time with her because she likes attention so much. As long as you pay attention to her body language, she's as sweet as can be! She makes muffins and purrs super loudly to let you know how happy she is.
Is there something special about the way your pick looks? We think that she's a Turkish Van mix – she's a white, long haired cat with orange spots on her ears and tail. She's just the right amount of fluff!
What is your pick's coolest/silliest/most fun trait? She loves to be brushed! When you brush her, her favorite thing is to rub her face against the brush. To actually brush her effectively, you have to have one brush for her to rub her face against and one brush to actually brush the rest of her.
List anything else that makes your pick so awesome: She likes attention so much, she never wants you to leave. She'll roll over right in front of the door and trap you so that you have to stay and give her more attention (until she's decided that she's had enough, of course).