Maybel's the sweetest gal around!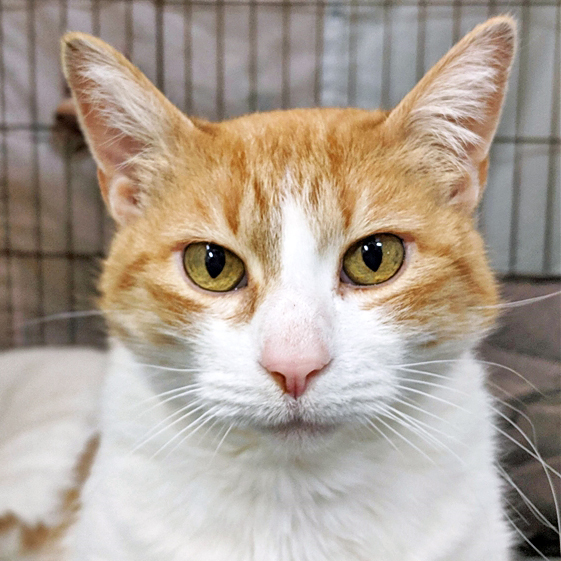 Animal ID:
566107
Maybel's bio
I'm extra special because staff member, Thomas H., has chosen me as their Employee Pick!
Staff Role: Adoption Counselor


What do you like best about her personality? Maybel likes anyone who will spend time with her, she's an equal opportunity lover.


What first drew you to your pick? Her sweet disposition. She patiently waits and watches for people to come in and sit with her.


Is there something special about the way your pick looks? She's a female with orange tabby stripes! She's unique!!


What is her coolest/silliest/most unique trait? I love when you stop petting her, with her loud purr she head butts you to keep going.


Anything else that makes your pick particularly awesome? The fact that her arthritis doesn't keep her from loving everyone around her.