Meshov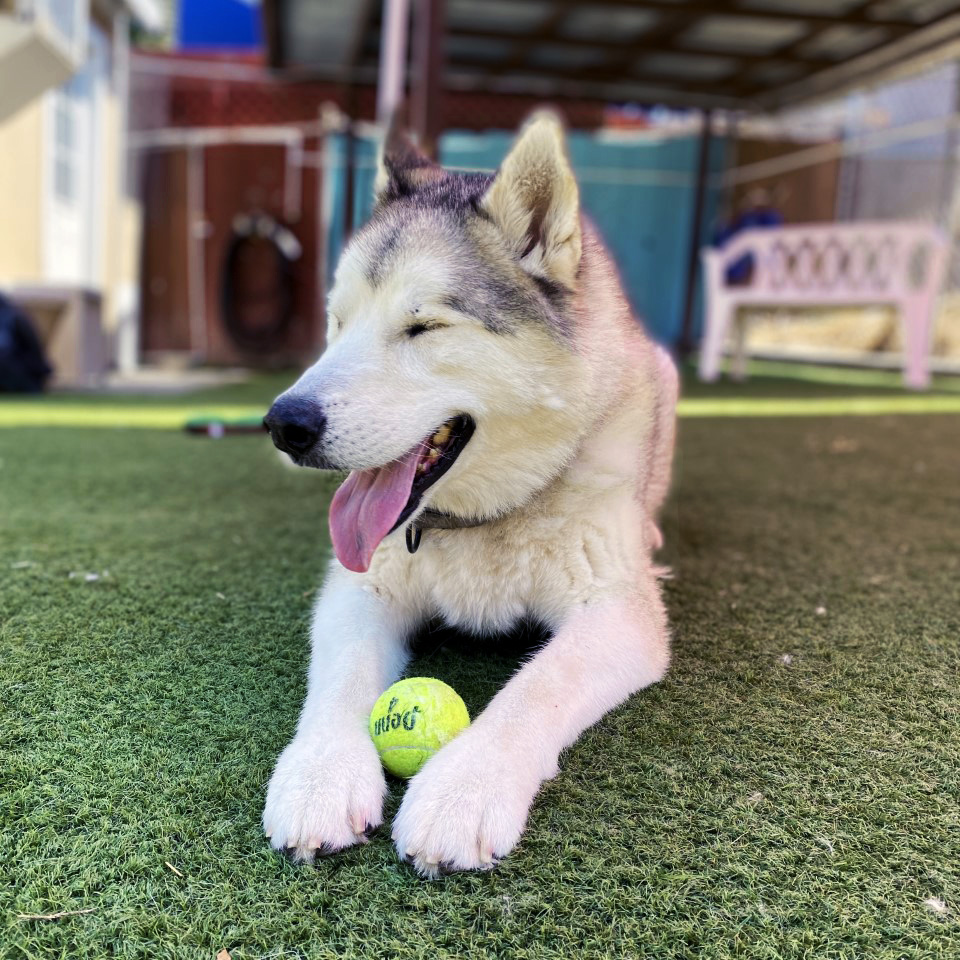 Animal ID:
751913
Breed:
Siberian Husky
Age:
7 years young
Adoption fee:
waived
Meshov's bio
I'm extra special because staff member, Amelia H., has chosen me as their Employee Pick!
Employee Role: Adoption Counselor
What do you like best about Meshov's personality? He's a Husky, and like most Huskies, every disagreement tends to dissolve into a one-sided singing match. Meshov always wins. Super high energy, loves to play with balls and ropes!
What first drew you to your pick? I adore Huskies, so I make it a point to meet every Husky that comes into our care.
Is there something special about the way your pick looks or behaves? Meshov is a huge, fluffy boy. His coat is really pretty, and he would definitely appreciate some help taking care of his fluff. Meshov has A LOT of energy, and is willing and able to play for a long time. Meshov can be a little mischievous, too… It's endearing.
What is his coolest/silliest/most unique trait? Loves to chase balls, but rarely decides to bring them back. He can be a bit of a brat about yummy food like hot dogs, and may just try to take them all if you're not careful!
Anything else that makes your pick particularly awesome? Meshov is an adorable, if spunky, fluffy boy who is always ready for adventure! (And sometimes misadventure...)