Molly & Ginny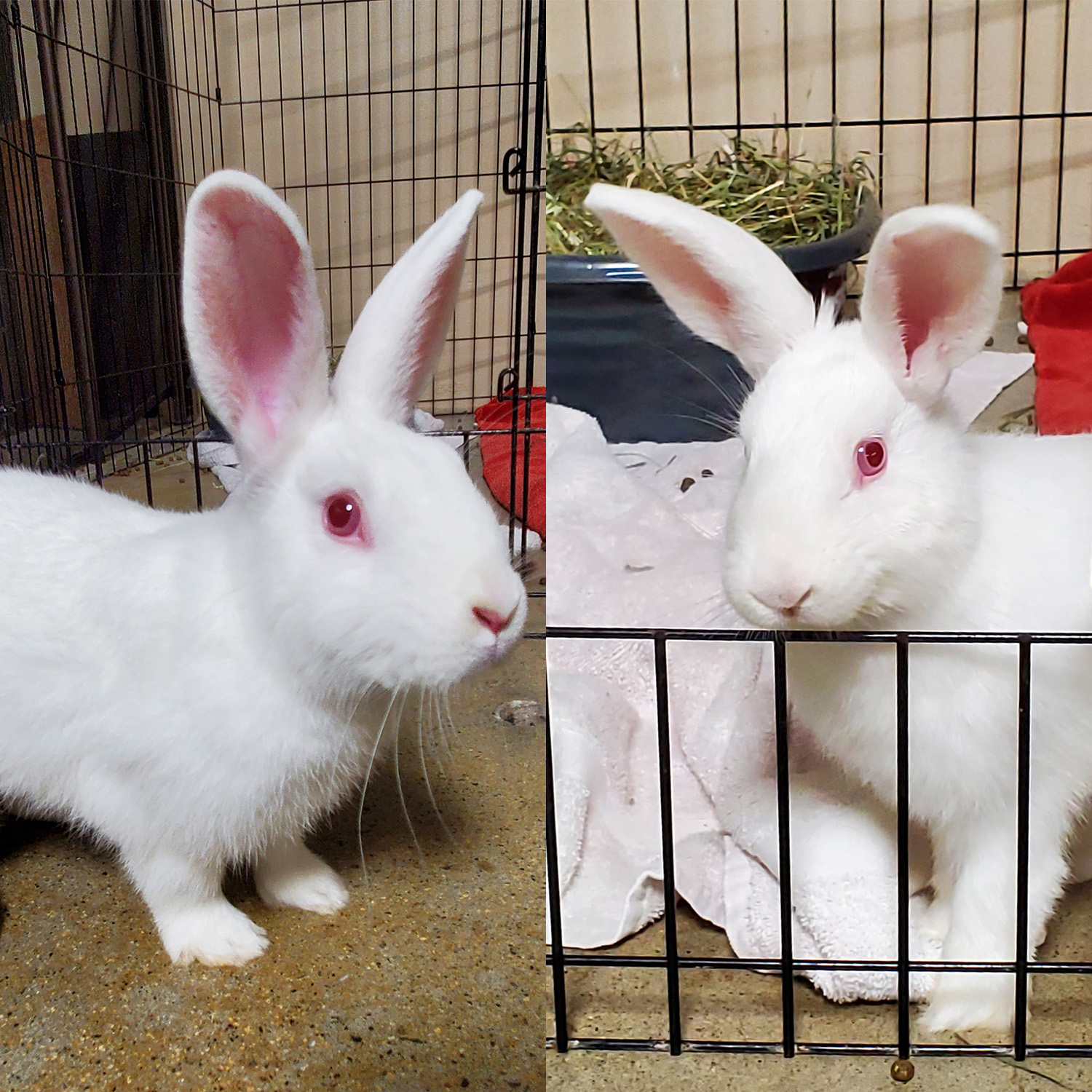 Animal ID:
744357 & 744360
Age:
7 months
Molly's bio
I'm extra special because staff member, Amelia H., has chosen me as their Employee Pick!
Employee Role: Adoptions Counselor
What do you like best about Molly & Ginny's personalities? Whenever I visit, they get excited and run up to greet me! They enjoy just hopping around while I sit down with them and read stories to them. They aren't the biggest fans of petting but will accept pets from someone they know, but they loooove company and someone feeding them yummy hay or greens.
What first drew you to your picks? Their attitude; they were more than ready to say hello the first time we met! They are very curious, and want to interact with new things!
Is there something special about the way your picks look or behave? They'll cuddle and groom one another; it's so cute to watch them care for one another.
What is their coolest/silliest/most unique trait? One of them is considered the brave one, but we can't tell which one! But whichever it is, she has climbed into my lap in a quest to satiate her endless curiosity!