Oakley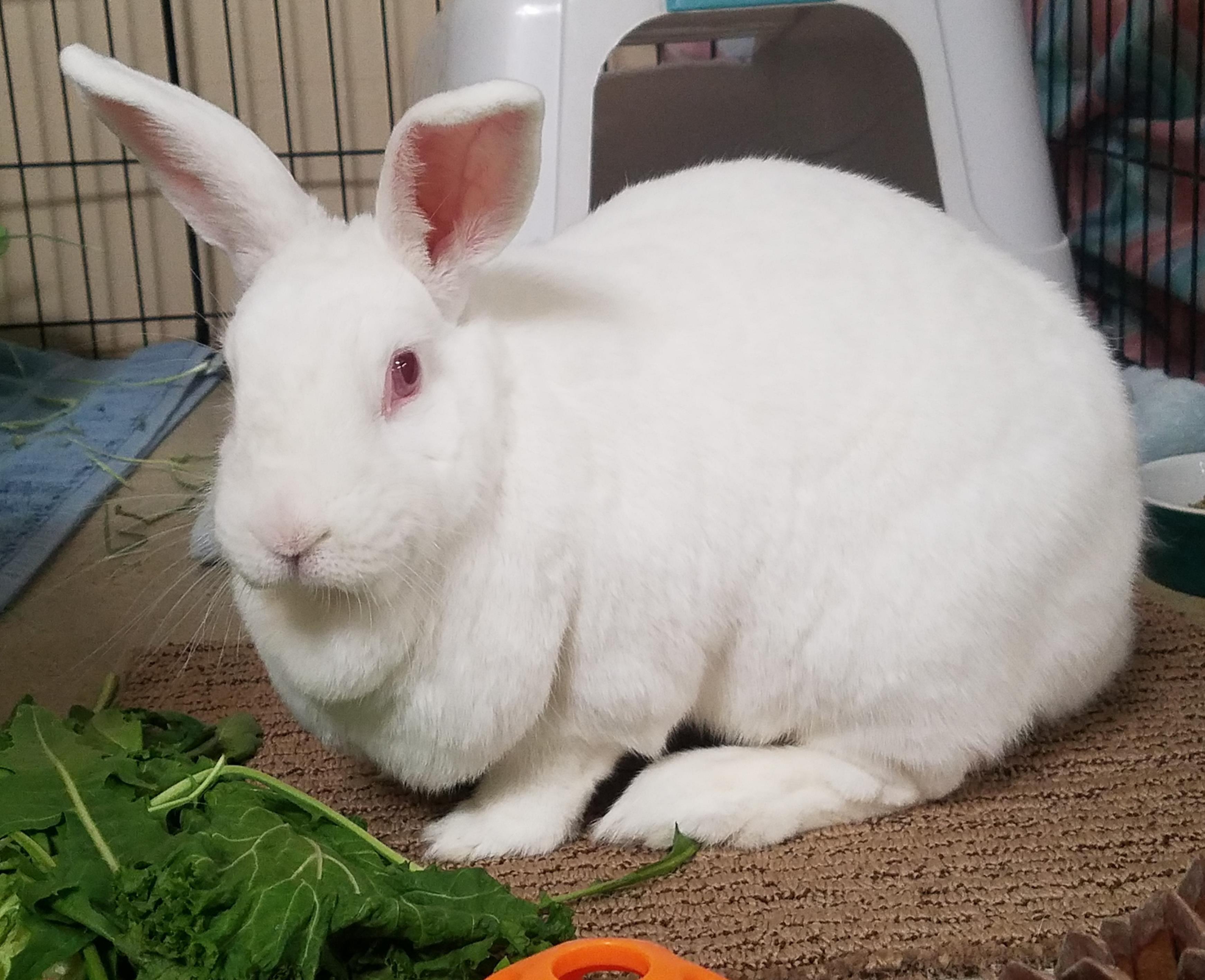 Animal ID:
636654
Breed:
New Zealand
Age:
7 years
Adoption fee:
$30
Oakley's bio
I'm extra special because staff member, Julia M., has chosen me as their Employee Pick!
Staff Role: Adoption Counselor
What do you like best about Oakley's personality? Oakley is one of our long-term animals and is often overlooked because of her age.
What first drew you to your pick? When you first meet her, you might think she acts tough or uninterested, but once you spend some time with her, you will realize she's actually a big softy. She really enjoys being pet. She's just looking for patience and trust.
Is there something special about the way your pick looks? Oakley has all white fur. It might not look special - but it sure does feel incredibly soft! She's just so floofy and cute.
What is her coolest/silliest/most unique trait? Oakley absolutely loves cilantro! She gets excited for it and will run up to you full speed to get some.
Anything else that makes your pick particularly awesome? Oakers, as I also call her, is such a fun bunny and still has great energy for her age. Reading her body language is important, and if you respect her boundaries, she will fall asleep as you pet her. She just needs someone to give her a chance. :)