Panther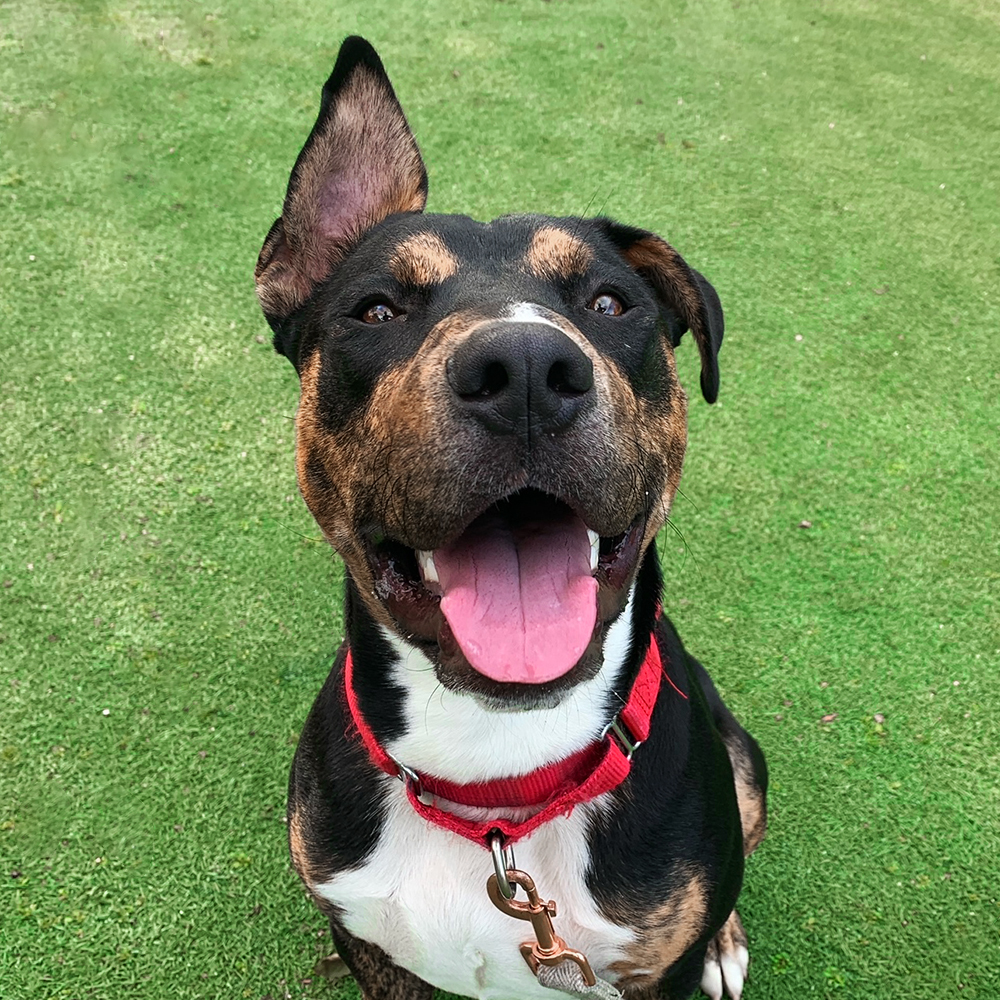 Animal ID:
702810
Breed:
American Pit Bull Terrier / Land Seal hybrid
Age:
1 year old
Adoption fee:
$50
Panther's bio
I'm extra special because staff member, Donna D., has chosen me as their Employee Pick!
Employee Role: Adoption Counselor
What do you like best about Panther's personality? Panther is a playful, goofy guy. He's a quick learner, too! A+ student!
What first drew you to your pick? His name alone is quite intriguing! But his eyes are what really captured me.
Is there something special about the way your pick looks or behaves? Those ears! They are somewhat comical and goofy - just like him!
What is his coolest/silliest/most unique trait? Panther loves jumping in the bushes after lizards.
Anything else that makes your pick particularly awesome? This boy is 100% awesome! He loves the water and can entertain himself all day if we let him. I would love to see Panther get adopted by someone who loves the water as much as he does!