Patchy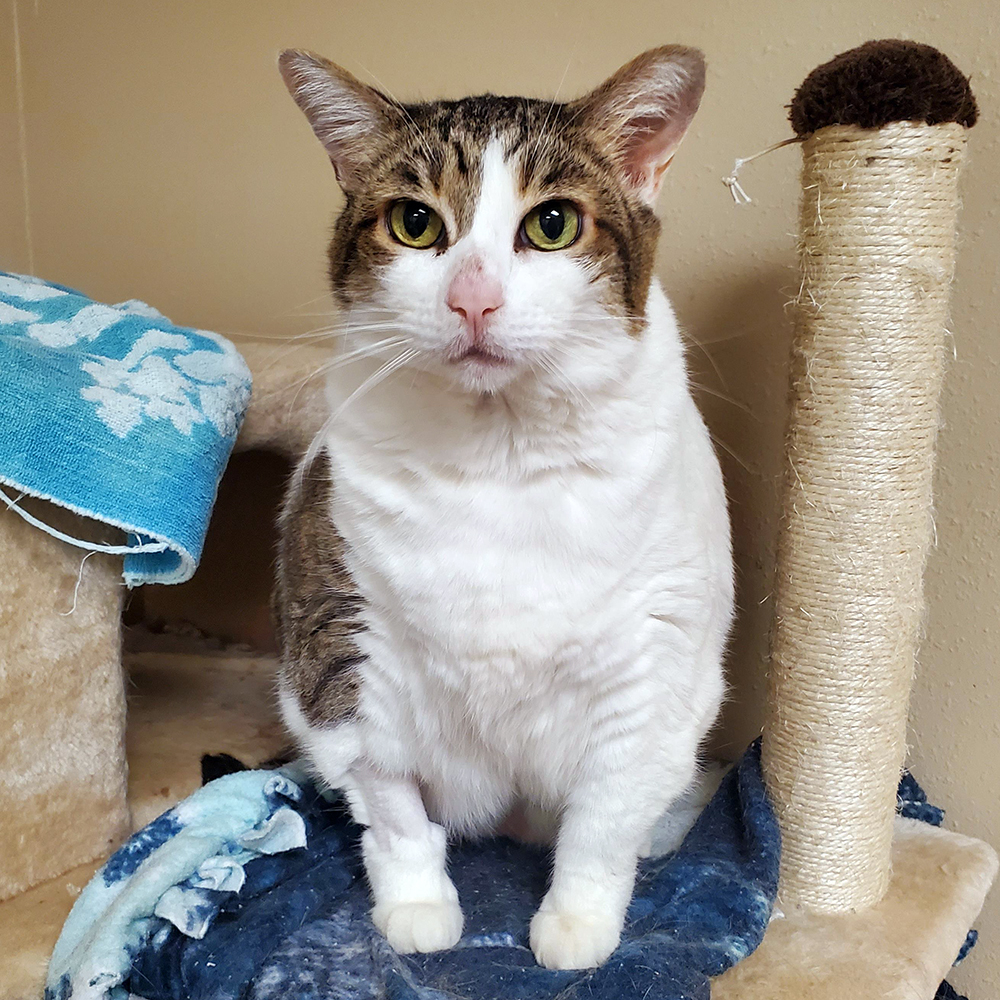 Animal ID:
681871
Breed:
Domestic Short Hair
Age:
10 years young
Adoption fee:
$15
Patchy's bio
I'm extra special because staff member, Zerlina C., has chosen me as their Employee Pick!
Employee Role: Adoption Counselor
What do you like best about Patchy's personality? Patchy is so easy going, she just wants to lay next to you and be pet forever and ever.
What first drew you to your pick? Patchy is a long-term resident who recently was forced to be on her own since her companion was adopted. I started to spend more time with her so she wouldn't feel as lonely, and she is just the sweetest soul. She definitely makes it easy to relax.
Is there something special about the way your pick looks? Patchy is a little (read: a LOT) overweight and while it make her super cute, it also means that she will need a dedicated adopter to help her get down to something more healthy for her joints.
What is her coolest/silliest/most unique trait? When you're petting Patchy with one hand, she head-butts the other so that you know you should pet her with that one, too! Then she head-butts your arm, then your face... she just can't get enough affection and attention! It's adorable.
Anything else that makes your pick particularly awesome? Patchy is a wise older lady, which means her days of running around at 3 am and tearing up curtains are behind her. She just wants a home where she can laze around and be pet – and who doesn't want that? Seriously, whoever adopts her is going to hit the jackpot; Patchy is truly something special.