Penny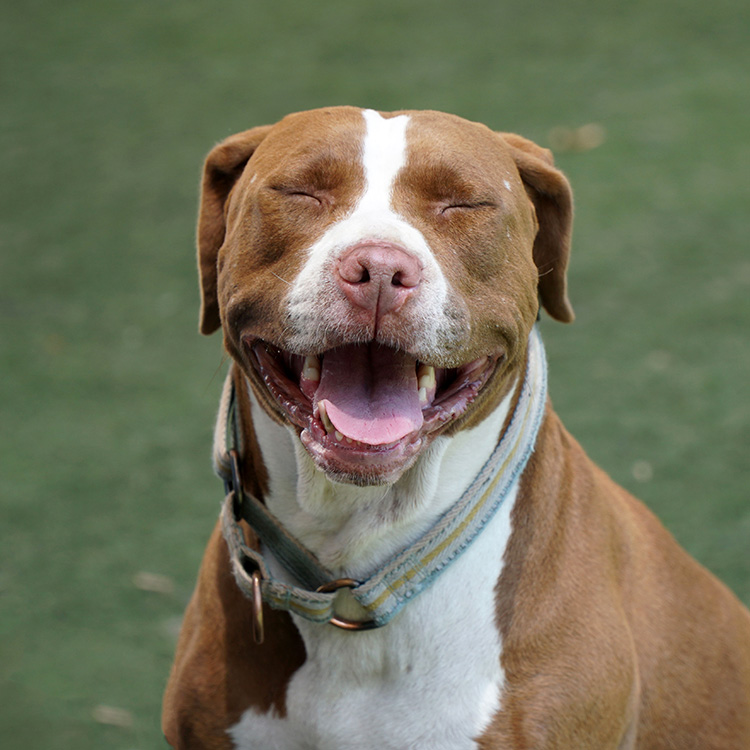 Animal ID:
739134
Breed:
American Pit Bull Terrier / Unicorn hybrid
Age:
5 years old
Penny's profile
I'm extra special because volunteer, Damaris W., has chosen me as their Volunteer Pick!
Volunteer Role: Canine Companion and Dog Buddy
What do you like best about Penny's personality? Penny, who I have known for months, was never very "shy" with me. Just "discerning" – which I view as evidence of her smarts. By the second visit with her, she knew me and began (and continues) to exhibit the most delightful and heartwarming traits. They include her love of pets from her humans, her love of toys (she likes to carry her toys on walks especially her beloved stuffed broccoli), her love of walks and runs (she is pretty darn good at zoomies), and her tendency to "flop" and roll and splay her legs up in the air when she finds a soft patch of grass or thicket of ivy. For the latter, she basks in the comfort of the bed she has found and quickly resumes the task at hand (walking, running etc.). Simply put, she is a most playful and kind creature. Love her!!!!
What first drew you to your pick? Her amber eyes and amber coat and her story.
Is there something special about the way your pick looks? She is a beauty: amber coloring and a personality that matches.
What is her coolest/silliest/most unique trait? Carrying her stuffed broccoli sometimes for the entire walk! And her "flopping" on soft surfaces.
Anything else that makes your pick particularly awesome? She is a kind soul.