Pixie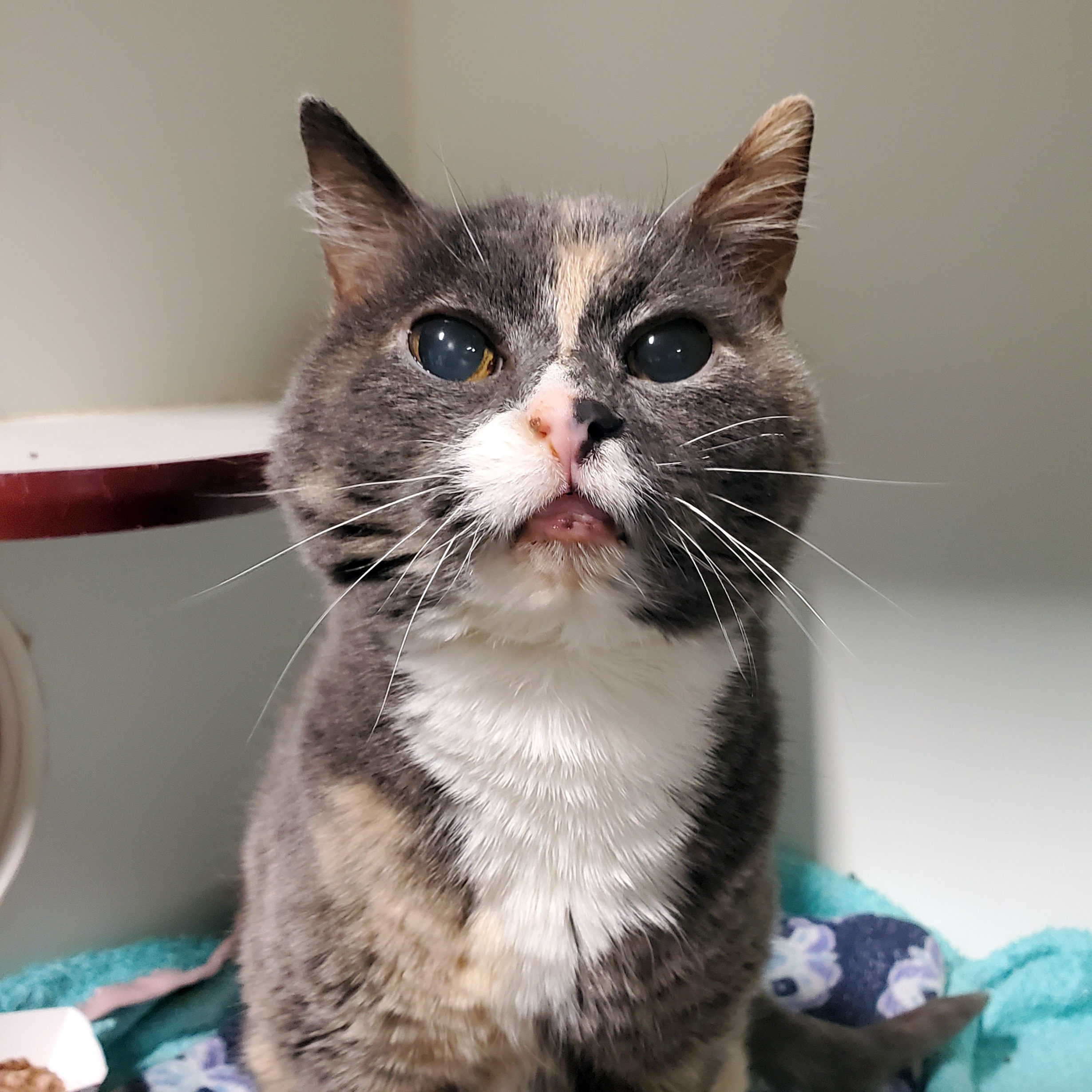 Animal ID:
797524
Breed:
Domestic Short Hair
Age:
12 years young
Adoption fee:
sponsored
Pixie's bio
I'm extra special because staff member, Amelia H., has chosen me as their Employee Pick!
Employee Role: Adoptions Counselor
What do you like best about Pixie's personality? Pixie is an absolute angel. All she wants is love and a nice, cozy place to take a nap in. She would prefer that place to be in an area you'll walk by, notice her, and love on her while passing.
What first drew you to your pick? Well, she yelled at me every time I walked by her and she noticed me. I decided to climb into her x-pen to say hello, and she immediately got into my lap purring. I loved on her for 10 minutes, and suddenly, we were best friends. Now, she's not satisfied if I don't offer her my lap occasionally throughout the day!
Is there something special about the way your pick looks or behaves? She's an old girl, so she's not really looking for much. She just wants a nice, cozy home that will give her a nice den that she can rest the days away in, and all the love a little Pixie can handle. She's not the biggest fan of other pets – cats or dogs – because she really just wants her human companion.
What is her coolest/silliest/most unique trait? She shouts for attention, which is a trait I love in cats. Vocal cats let you know exactly what they want, when they want it. There's no confusion! And she's a pretty simple girl – if she's shouting at you, it's either for love, food, or a clean cat box. Plus, we think she might be deaf. Either that, or she's very stubborn about choosing to hear you.
List anything else that makes your pick so awesome: Pixie does have a couple of medical conditions; she has chronic kidney disease as well as hypertension and high blood pressure that she is on a cheap medication for. She doesn't let it get her down though!