Pluto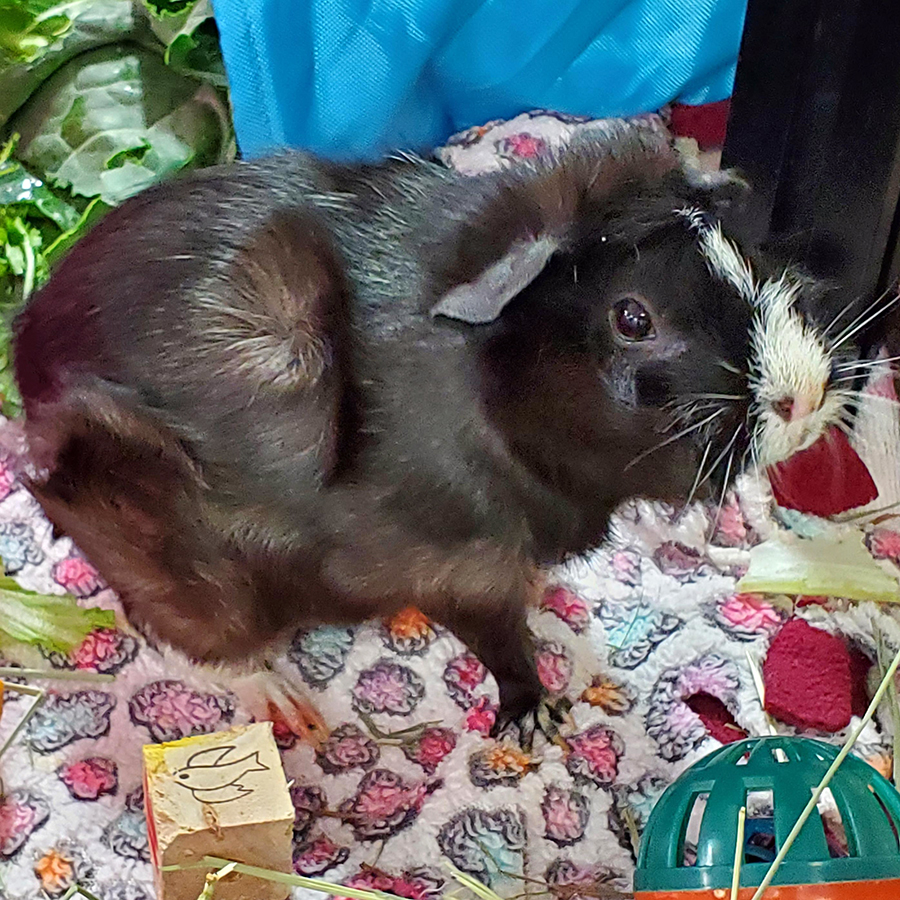 Animal ID:
655318
Breed:
American Guinea Pig
Age:
9 months old
Adoption fee:
$30
Pluto's bio
I'm extra special because staff member, Zerlina C., has chosen me as their Employee Pick!
Employee Role: Adoption Counselor
What do you like best about Pluto's personality? Pluto is the best piggie I've met. I've always been a fan of rodents but never met a guinea pig that really struck my heart, until I met Pluto! She is calm and confident when it comes to handling, which is great for someone like me who loves to cuddle with furry friends.
What first drew you to your pick? Pluto came to us pregnant and had a litter of baby guinea pigs while in our care, but they all got adopted very quickly and she was left alone. I felt bad for her, so I started socializing with her in my free time, and she made it easy to fall in love.
Is there something special about the way your pick looks? Pluto is an American-Abyssian mix breed guinea pig, which makes her look like she just rolled out of bed – adorable!
What is her coolest/silliest/most unique trait? When you rub gently behind her ears, Pluto makes soft, squinty eyes and squeaks softly!
Anything else that makes your pick particularly awesome? Pluto is content to sit in my lap while I do computer work, which is several more points in the 'awesome' category to me.