Rascal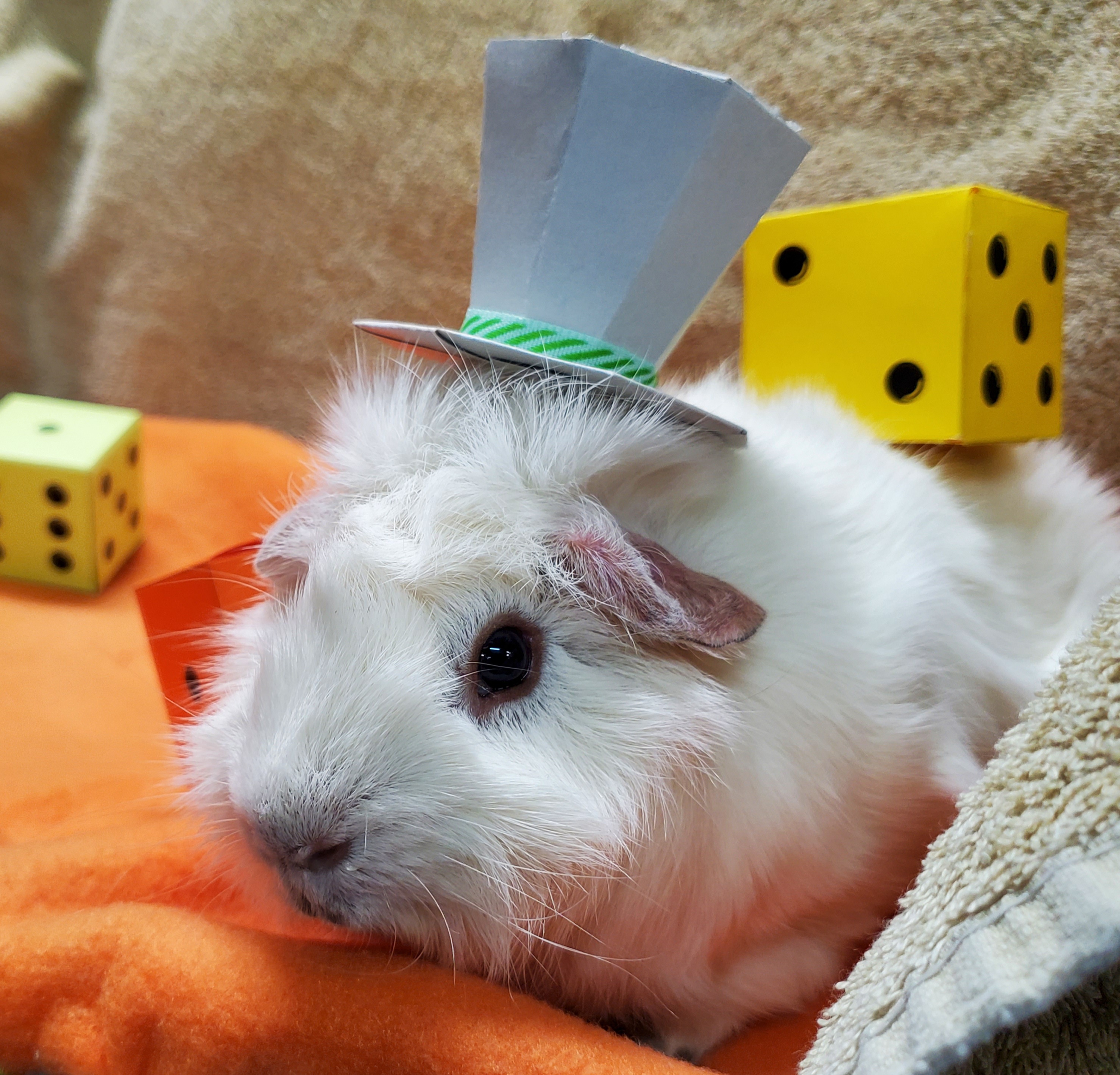 Animal ID:
722177
Breed:
American Guinea Pig
Age:
2 years old
Adoption fee:
$30
Rascal's bio
I'm extra special because staff member, Emily P., has chosen me as their Employee Pick!
Employee Role: Adoption Counselor
What do you like best about Rascal's personality? Rascal is a very social guinea pig! He'll come right up to you and ask for attention and he loves being pet on his head.
What first drew you to your pick? His cute little squeaks and guinea pig noises! Whenever he sees people walking by and he wants pets or food, he'll wheek at you and he purrs when he's happy (look up happy guinea noises – so cute!).
Is there something special about the way your pick looks or behaves? Rascal is a very handsome, all-white Abyssinian guinea pig. He's got bed head every day and it sure does suit him!
What is his coolest/silliest/most unique trait? Rascal loves to be pet on his head, but he's a bit sensitive about certain types of handling (he sometimes nips). That being said, even if he's feeling a bit uncomfortable, he'll run away from you, popcorn, and run right back and ask for head scratches. He doesn't let anything get him down for too long!
Anything else that makes your pick particularly awesome? Rascal really stands out to me because of his confidence. Usually our guinea pigs spend their days in their hides, but Rascal is always out and about and he really enjoys getting attention from his humans. He's a special guy!