River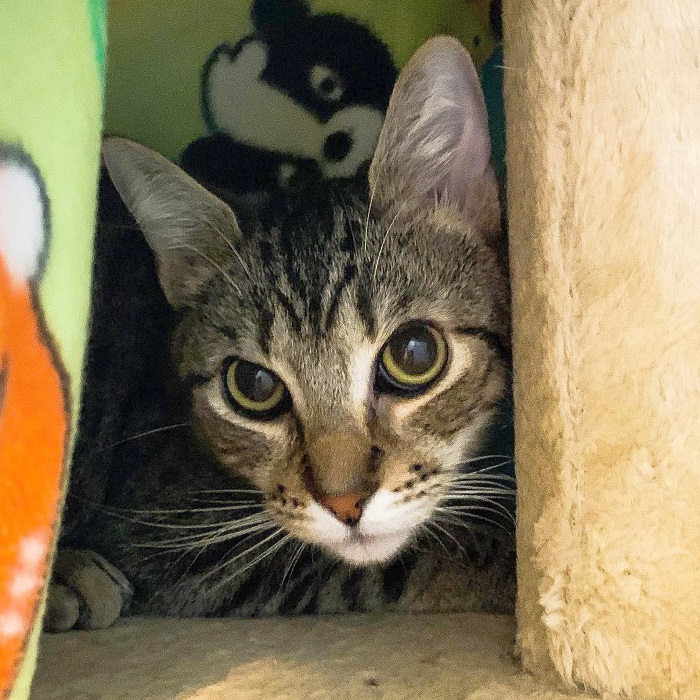 Animal ID:
624830
Breed:
Domestic Short Hair
Adoption fee:
$25
River's bio
I'm extra special because staff member, Joey T., has chosen me as their Employee Pick!
Staff Role: Trainer


What do you like best about his personality?
River is a shy guy who loves his snacks. He is very sneaky and quiet and gets the cutest look on his face when you catch him coming out of his shell and doing normal cat things such as playing with a string when he thinks that he isn't being watched.


What first drew you to your pick?
River has had a tough time recently. He needed to come into the shelter due to unforeseen medical circumstances with his owner. When he first came in, he wouldn't leave his hiding spots, but now he is beginning to investigate his surroundings and eat lots of snacks with his primary trainer.


Is there something special about the way your pick looks?
He has the tiniest little face and body that are reminiscent of Puss in Boots from Shrek.


What is his coolest/silliest/most unique trait?
He is like a little ninja. He can make anything into a hiding spot, though if you give him time to warm up he can be one of the sweetest little friends you've ever had.