Rosina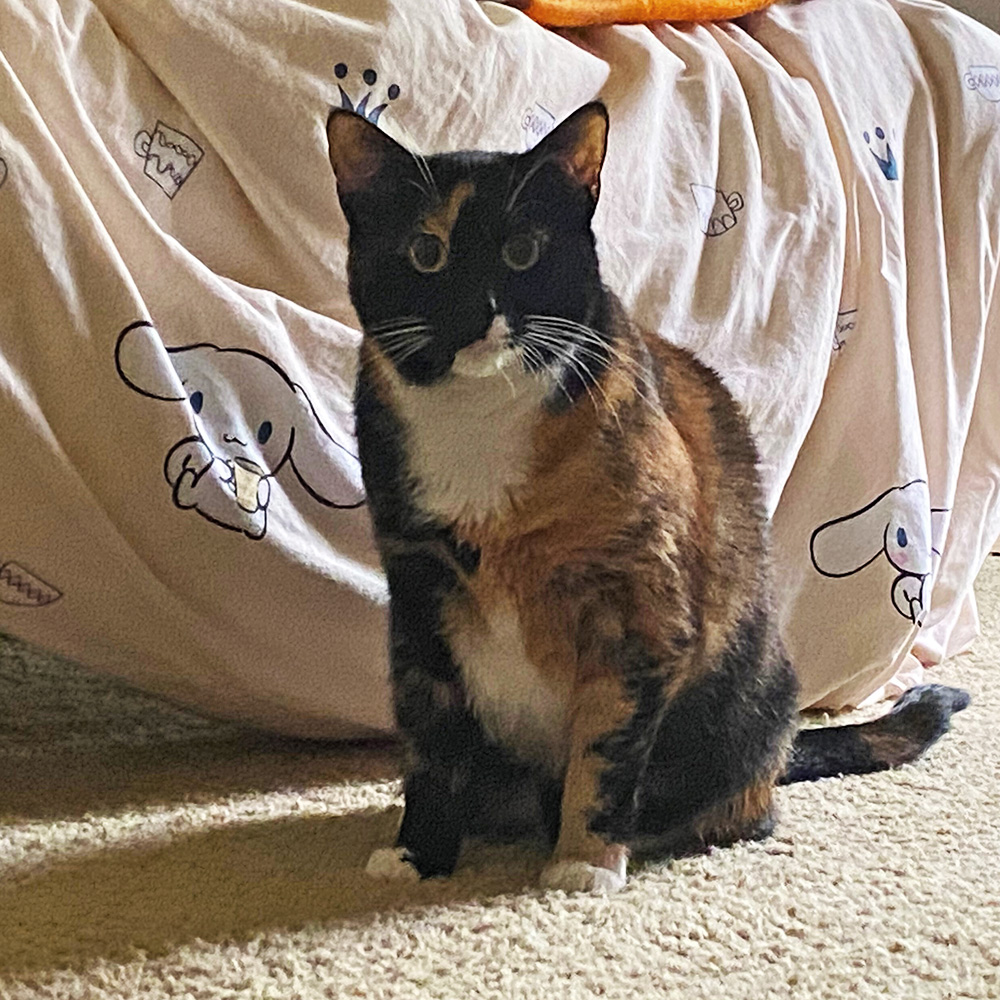 Animal ID:
604705
Breed:
Domestic Short Hair
Age:
2 years old
Rosina's bio
I'm extra special because volunteer, Hinano Y., has chosen me as their Volunteer Pick!
Volunteer Role: Foster
What do you like best about Rosina's personality? Although she is a shy cat, she has such a curious personality. She also respects other people and other animal's boundaries well.
What first drew you to your pick? Rosina is a beautiful cat and with black, orange and white colors.
Is there something special about the way your pick looks? Most of her face is black, but half of her mouth is white. Rosina has very cute markings such as all white socks on her paws.
What is her coolest/silliest/most unique trait? She loves taking a nap in the sink.
Anything else that makes your pick particularly awesome? Whenever she is hungry or wants a treat, she will come up to you and meow softly at you for treats.