Sapa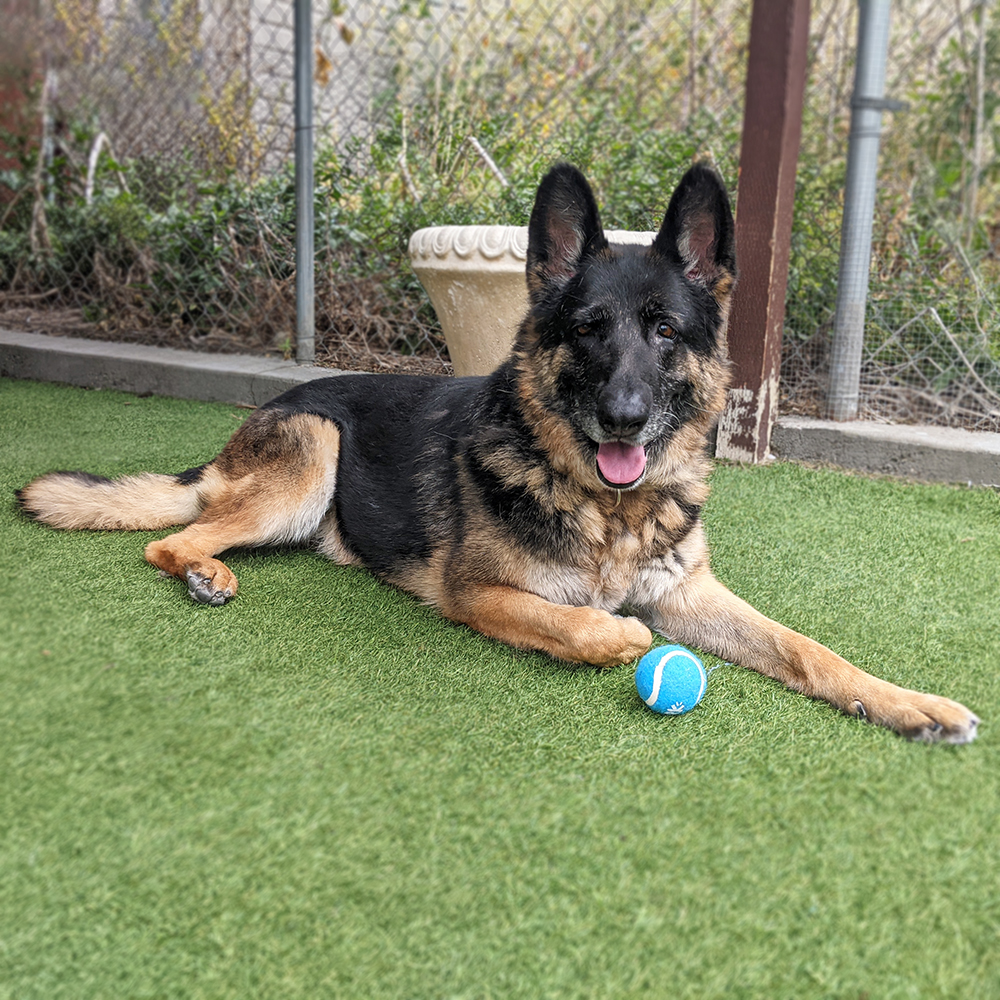 Animal ID:
728875
Breed:
German Shepherd
Age:
9 years young
Adoption fee:
$30
Sapa's bio
I'm extra special because staff member, Meghan G., has chosen me as their Employee Pick!
Employee Role: Adoption Counselor
What do you like best about Sapa's personality? Sapa is an absolute love!
What first drew you to your pick? Sapa is a beautiful German Shepherd that immediately catches the eye. She has a great personality at her kennel front, so calm and relaxed, and when you take her out she is even sweeter.
Is there something special about the way your pick looks or behaves? Sapa LOVES tennis balls! When you throw her one she turns into a total puppy and goes bounding after it. She has paws that flop as she chases the ball and her cute little pounce is adorable. She is also the best leash-walking dog I have ever seen. If it is just you and her on a stroll, she is a complete angel.
What is her coolest/silliest/most unique trait? Sapa loves belly rubs and will happily flop over and give you a giant puppy grin as you give her a good scratch.
Anything else that makes your pick particularly awesome? Sapa is such a good girl. She loves people and really just wants some attention. She is also very accepting of being touched and brushed which makes caring for her coat so much easier. She just needs someone that wants a big couch potato with the occasional game of fetch. She is so gentle when taking treats, yet so in your face when she wants love! She will be more than happy to lean her full 79lbs into you! Sapa is just a great, fantastic, special, beautiful, amazing dog!