Hachi is a shy, gentle giant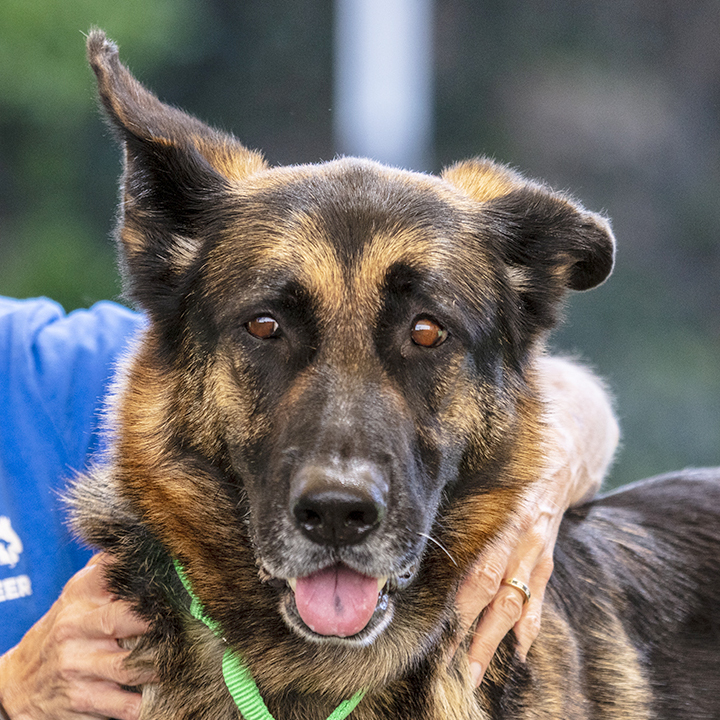 Animal ID:
357115
Hachi's bio
I'm extra special because volunteer, Spencer M., has chosen me as their Volunteer Pick!
Volunteer Role: Canine Companion
What do you like best about your pick's personality? Hachi can be very timid at first and needs some extra time, but when she warms up to you it's the best feeling. She taught me that some dogs need a little bit of love and trust but the end result is so worth it. When you spend the time with her it pays off with her warm personality.
What first drew you to your pick? Hachi immediately sparked my interest because she was so shy. I could tell she just needed someone to sit down and let her gain that trust. After spending a few shifts with Hachi, her personality really blossomed the more I just let her set her boundaries and come to me when she was ready.
Is there something special about the way your pick looks? To most people she probably just looks like a plain German Shepherd but she's got some really lovely dark colors on her and her eyes are really telling of her personality.
What is your pick's coolest/silliest/most fun trait? She's such a gentle giant, while she may be a bigger dog she's definitely got a gentle soul. And a handful of hotdogs will go a long way in her heart.
Anything else you would like to include about your pick? She's a sweet girl just looking for someone to take some time getting to know her, but when she forms that bond she's such a loyal and warm-hearted girl.