Snow White's waiting for her furry-tail ending!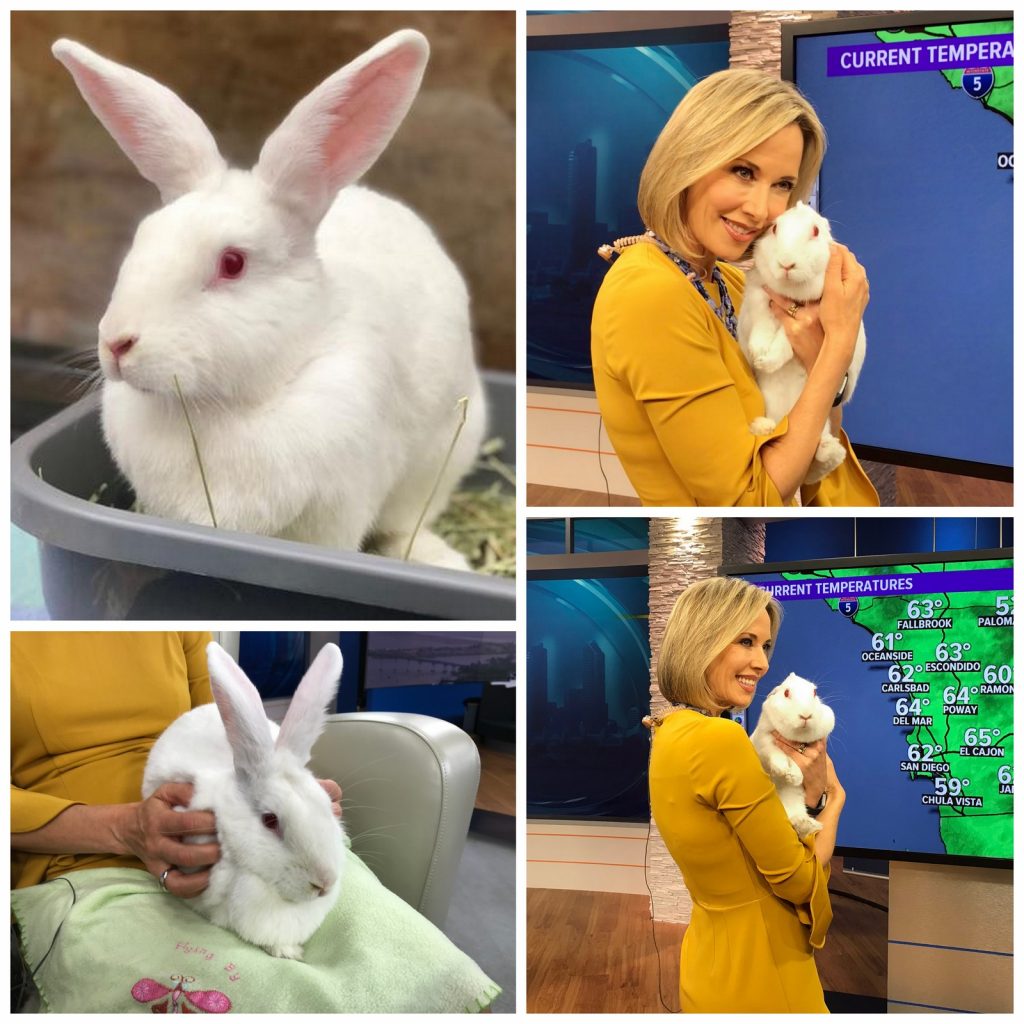 Animal ID:
449355
Breed:
American
Age:
3 Years 6 Months 1 Week (approx)
Adoption fee:
Priceless
I'm extra special because staff member, Kimmie V., has chosen to nominate me as their Employee Pick!.
As you can see from the photos, somebunny is quite the superstar! But don't worry, it hasn't gone to her head. In fact, despite being featured on CBS news, Snow White is feeling a little insecure. You see, she's been waiting to be adopted for an awfully long time. She wants to believe in hoppily ever after, but it's been a little discouraging.
Her friends here don't understand either. We all know what a sweet, real life princess she truly is and we can't understand how no one has given her the furry-tail ending she so deserves!
Read on to learn more about this sweet bunny, courtesy of one of her most loyal subjects and Humane Educator, Kimmie V., who has chosen Snow White as her employee pick…
What do you like best about her personality?
"Snow White is super sweet, just like the Disney character, and she is also clean, likes other creatures, and wants to eat some apples for a treat… no poison apples please!"
What first drew you to your pick?
"Snow White has been with us for a long time and she is still as sweet as ever. She greets each day with the best attitude."
Is there something special about the way your pick looks?
"Snow White is solid white and has beautiful pink eyes. You can actually see the love in her eyes. Meaning, she is going to look great in your Instagram photos. :)"
What is her coolest/silliest/most fun trait?
"The coolest thing about Snow White is that she is one of our quietest bunnies and she is great at keeping secrets… I have told her a bunch and she has told no one, I think."
Anything else that makes your pick awesome?
"1. She loves veggies.
2. She is a real life rabbit princess.
3. She uses a litter box… she comes potty trained!
4. She will not laugh at you when you do something embarrassing.
5. She is a great excuse to leave awkward social gatherings… "sorry, got to go pet my bunny!""
Are you ready to live hoppily ever after with sweet Snow White? Come and meet her at our San Diego Campus today!