Spinach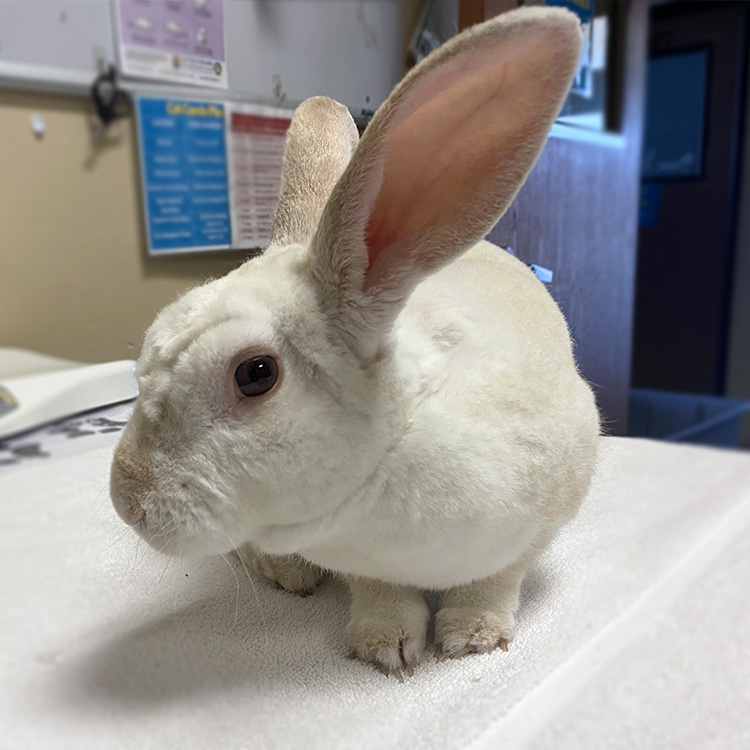 Animal ID:
820164
Breed:
Rex
Age:
1 year
Adoption fee:
$30
Spinach's bio
I'm extra special because volunteer, Anna J., has chosen me as their Volunteer Pick!
What do you like best about Spinach's personality? He is just the sweetest boy! This poor little guy has been unlucky in love outside of SDHS and has developed some trust issues - but despite what he has been through he clearly WANTS to trust again. He has retained his playfulness and is especially fond of tunnels - they make him binky! He takes a while to let you pet him and only softly on his back. I sense that there is a deeply loyal and loving best friend in there who will fully commit to loving you back when he finally feels cherished and respected. He is very gentle, soft and quiet.
What first drew you to your pick? He was part of a group of lettuce-named buns and I kept seeing him being the unlucky one. He wasn't at this campus at first and when I saw him arrive here, I couldn't wait to meet him. When I met him, he was just the kindest little guy...but afraid. He's too precious and amazing to be afraid. It's time for him to be lucky in love because he really deserves it!
Is there something special about the way your pick looks or behaves? He's a rex so he has that super velvety soft fur. I envy the family that will break him out of his fear and get to cuddle with him! His coloration is just gorgeous and you can see his sweet soul and lingering hope through his eyes. They get a great twinkle when he is playing in those tunnels. And just wait until you see him dreaming!
What is his coolest/silliest/most unique trait? He very obviously dreams! His eyes close and twitch, his little head sinks down, and his ears become antennae twitching and flipping. It's so adorable! I think he was dreaming of playing in the tunnels that he loves so much.
Anything else that makes your pick super awesome? His resilience and continued hope. When I look in his eyes, I see that he still has belief in love, and the way he still plays happily and finds joy. He's not jaded yet - just a little spooked by his bad luck. He will make the BEST loving companion for whoever gains his trust. He's very worth the wait. Also he is very gentle and very sweet. I'm rooting for his luck to turn! He's absolutely a hidden gem!