Syre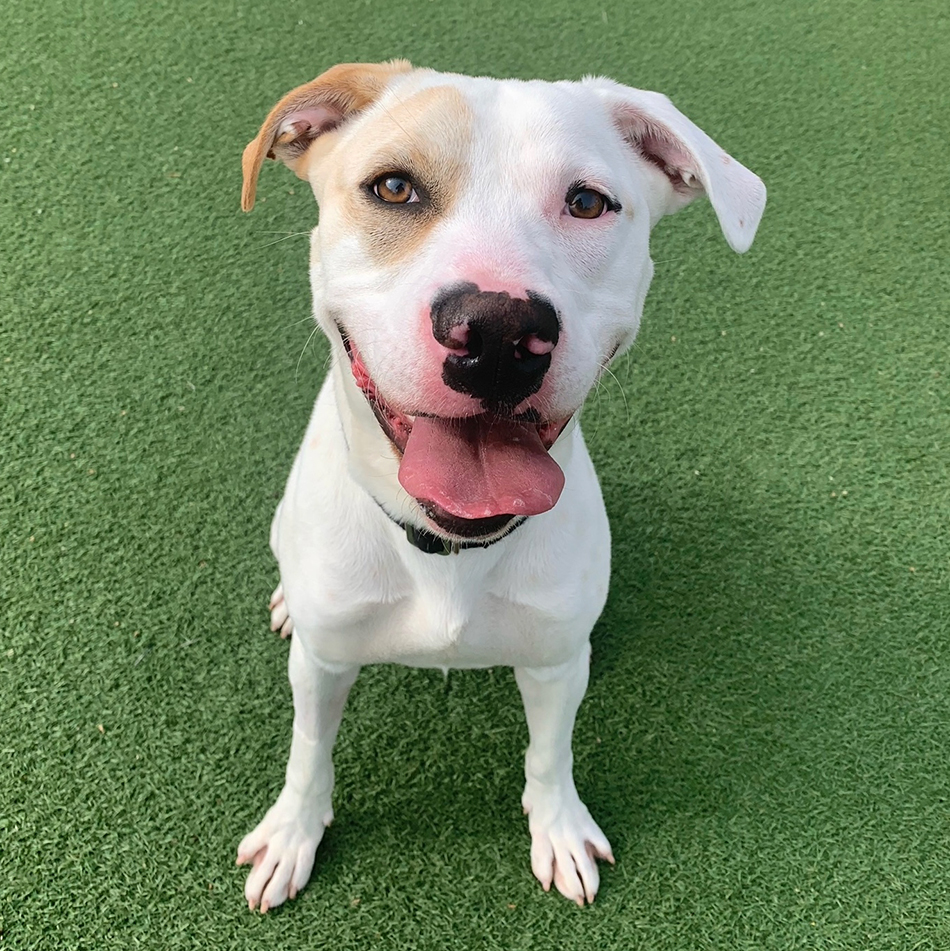 Animal ID:
670819
Breed:
American Bulldog
Age:
1 year old
Adoption fee:
$100
Syre's bio
I'm extra special because staff member, Meghan G., has chosen me as their Employee Pick!
Employee Role: Adoption Counselor
What do you like best about Syre's personality? His sheer joy for play!
What first drew you to your pick? Syre was brought in and enrolled in our behavior modification program, so at first I didn't have a ton of interaction with him, but every time I saw him, he had the happiest-looking face!
Is there something special about the way your pick looks or behaves? Syre is just a beautiful dog. He has the most gorgeous eyes and looks like he is wearing perfect eyeliner. Syre is also a big goof and LOVES toys. He can entertain himself for hours!
What is his coolest/silliest/most unique trait? Syre likes to take his toys onto our play yard benches and just cuddle them. He lounges on those benches like he owns the place.
Anything else that makes your pick particularly awesome? Syre also loves to be near people. If you sit down on a bench, he wants to be on the bench with you. He may not know how to show his love appropriately all the time, but you can tell he has a lot to give. Syre has a lot of enthusiasm for life and I am so proud to see how far he has come. I want the best for this boy!