Tiger & Tom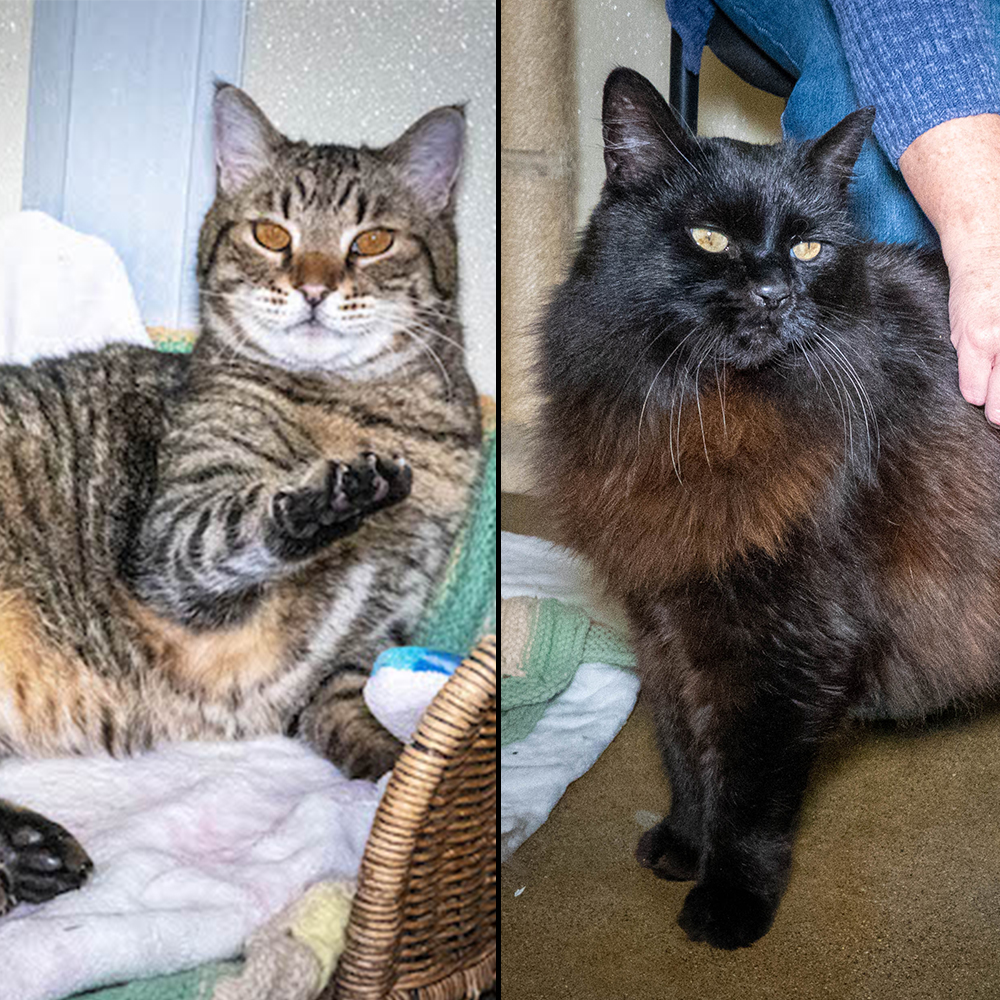 Animal ID:
709840 & 709838
Breed:
Domestic Short Hair & Domestic Longhair
Age:
10 and 14 years young
I'm extra special because staff member, Emily P. , has chosen me as their Employee Pick!
Employee Role: Adoption Counselor
What do you like best about these kitties' personalities? Tom and Tiger are a bonded pair of cats and their personalities complement each other so well! Tom is more outgoing and he'll come right up and meow at you for attention. Tiger is a bit more reserved, but he's still friendly and he'll roll over and draw you in with his big eyes! Tiger also has a playful side and he'll knock around some toys, when he's in the mood!
What first drew you to them? It's hard to miss them! They're big boys that demand your attention. They're also both very easy to interact with – they have their limits, but they're always very clear about them. When they want attention, they'll ask for it and when they want space, they'll walk away. They're always content to sit and hang out with their people. Whenever we need some relaxation time, we can go into their room and instantly de-stress.
Is there something special about the way they look? I mean, just look at them! They're both very handsome cats! Tom has gorgeous long black fur and Tiger is a striking tabby with bright amber eyes. They're both a tad overweight, but that's nothing that a diet can't fix. In the meantime, it's just more to love!
What are their coolest/silliest/most unique traits? Tom loves to sit out and people watch – he'll meow at you if you get close and let you know that it's time for you to pet him. Tiger is a little chunky, but he loves to squeeze into small spaces for a nice cat nap. Tiger also has the most relaxing purr!
Anything else that makes Tiger and Tom particularly awesome? These friendly boys are so easy and mellow. They'd love a home that matches their energy where they can just relax and hang out with their people. Whoever adopts them is going to be very lucky!