Tiny Tina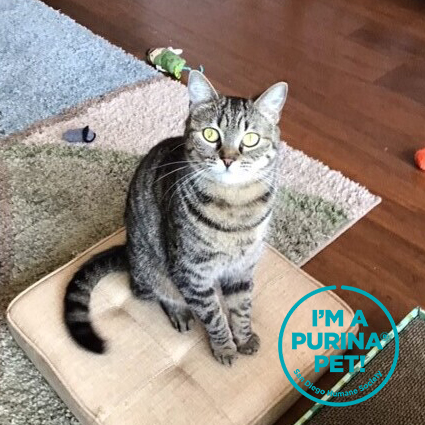 Animal ID:
554341
Breed:
Domestic Short Hair
Age:
3 years old
Tiny Tina's bio
I'm extra special because volunteer, Andy D., has chosen me as their Volunteer Pick!
Volunteer Role: Foster
What do you like best about Tiny Tina's personality? Her playfulness. She runs, pounces, chases toys, hides around corners when hunting. Loves to play!
What first drew you to your pick? Her beauty and shy demeanor.
Is there something special about the way your pick looks? Her stripes are so stunning. From her face to the tip of her tail, she is the perfect tabby.
What is her coolest/silliest/most unique trait? She's always following me around trying to get me to chase her. She will look at me then sprint and jump up the wall trying to get me to play with her.
Anything else that makes your pick particularly awesome? She has gone from shy to fun loving and sweet. I love the warm greetings and flops when I walk through the door. She purrs when her face and neck are rubbed. She sleeps with either a leg draped over my ankle or face buried into my leg. She'll sleep under the blankets at my legs. She cries when I leave. She is quiet at night, patiently waits for me to get out of bed before becoming a maniac. She is a perfect companion.