Zeus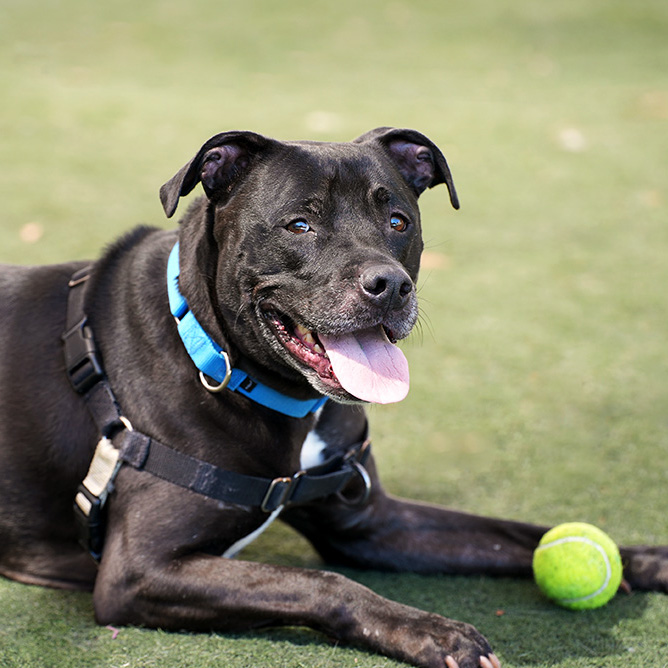 Animal ID:
794220
Breed:
American Pit Bull Terrier / Adorable Land Seal hybrid
Age:
8 years young
Zeus's bio
I'm extra special because volunteer, Ann R., has chosen me as their Volunteer Pick!
Volunteer Role: Canine Companion / Behavior & Training Team
What do you like best about Zeus's personality? This handsome boy is up for anything!
What first drew you to your pick? Zeus was assigned to me to go for a Canine Adventure to Liberty Station and I couldn't have been more pleased with the morning. He and I had such a wonderful time together!
Is there something special about the way your pick looks or behaves? Just look at that distinguished frosted face!
What is his coolest/silliest/most unique trait? Zeus almost loses his mind with happiness when he's getting ready to go for a walk. Still, he sits politely, despite his excitement to get harnessed and leashed.
Anything else that makes your pick particularly awesome? Zeus has been with us several months but never tires of attention or walks. If there's such a thing as a dog always being in a good mood, it's Zeus!