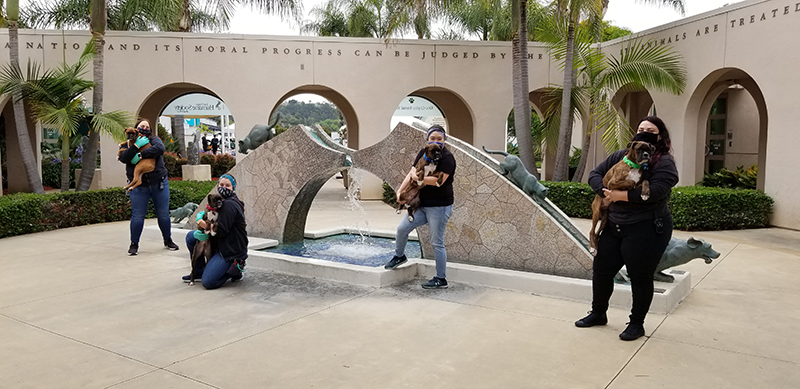 Clear the Shelters
August 1, 2020 to August 31, 2020
You Can Help Clear the Shelters!
The annual Clear the Shelters adoption drive, held in partnership with NBC and Telemundo, is Aug. 1-31.
As individuals and communities continue to practice safe social distancing, this year's Clear the Shelters event is a monthlong "Adopt & Donate" effort instead of the usual one-day event. It features virtual pet adoptions through many of our San Diego Animal Welfare Coalition partners and makes it easy for friends like you to give online to participating animal shelters. Last year during Clear the Shelters, San Diego Humane Society adopted out 483 animals — more than any other shelter in the country — and we're looking to continue that trend this year!
We use the phrase "clear the shelters" endearingly to express our desire for every shelter pet to have a new home and loving family of their own. Here are three ways you can participate in Clear the Shelters to help make this wish a reality:
Adopt
If you're looking to add a furry friend to your family during this stay-at-home time, we have many wonderful animals in need of good homes. Just schedule a virtual adoption consultation! The available animals on our website are updated daily, so check back regularly.
Please also check out available animals through our San Diego Animal Welfare Coalition partners that are participating:
And here are some other participating rescue organizations in the San Diego area:
While animals provide wonderful companionship, we understand that it's not always a good time to add to your family. If that's the case for you, there are other ways you can help "clear the shelters."
Donate
Your support means we're able to provide animals in need with safe shelter, lifesaving medical care, behavior training, rescue from emergency situations and so much more. And this year, as we work to "clear the shelters," we're also deepening our commitment to keeping them clear by reducing the number of animals who ever have to enter shelters in the first place. We're doing this by expanding the pet food, services and resources we provide to pet families in need — and your donation today will help make that work possible.
Share
You can help spread the word about Clear the Shelters by sharing on your social media pages!
Your participation in this important nationwide campaign will give tens of thousands of animal throughout San Diego County a second chance. Make a lifesaving difference by adopting or donating today!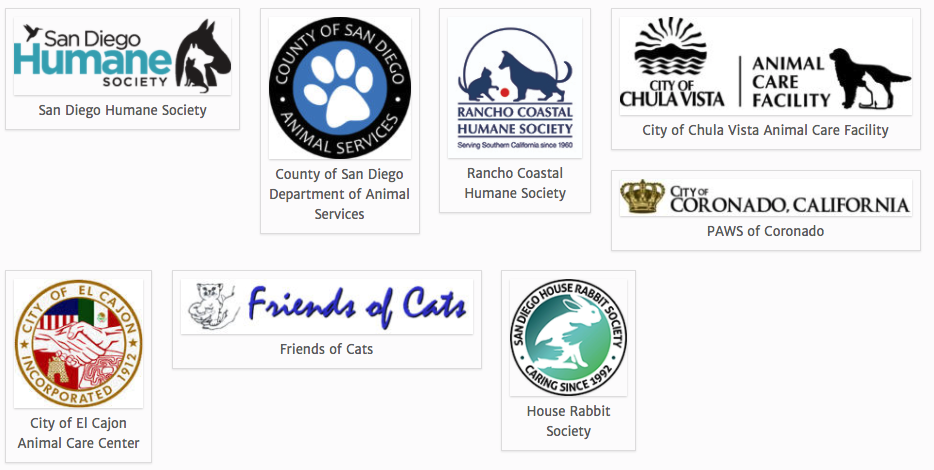 ---